Literacy Inc. shows nonprofits how to build an awareness campaign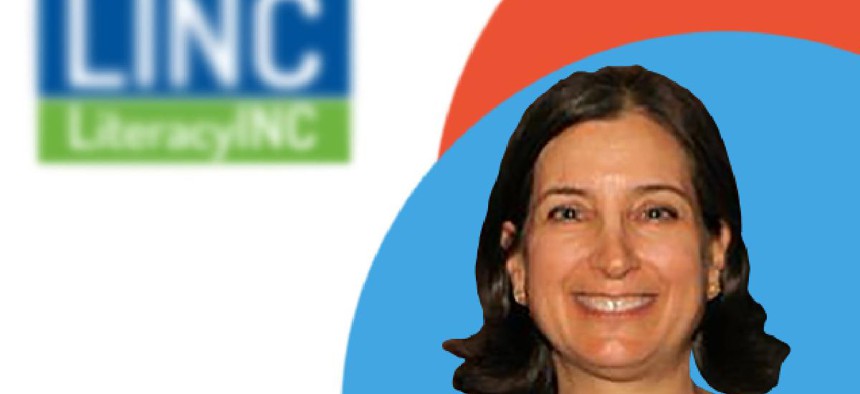 Literacy Inc.'s (LINC) mission is to engage families and community members to support young readers in high-need neighborhoods. As executive director of this New York City nonprofit, I know how essential it is to effectively communicate your message because partnerships and exposure are key to elevating any nonprofit's mission.
LINC has created a community-based, systemically sustainable network of support in response to the literacy crisis – a crisis that is leaving nearly two-thirds of New York City public school children living in poverty unable to read at grade level. As a city, we can address this crisis by surrounding children and families with opportunities that build a  strong foundation for early literacy. It  will require changing the public's attitudes and behaviors about reading.
The City's First Readers (CFR) initiative by the New York City Council funds a collaborative partnership of organizations with expertise in early literacy and provides resources for children, birth through age five, that support early reading development. LINC is the lead nonprofit for this initiative and developed a city-wide communications campaign to raise CFR's visibility and increase public awareness around the importance of reading to children from a very early age.
Below are a few things we learned during the course of our CFR campaign titled "Read the City"  that could help other nonprofits build successful awareness campaigns:
Attack from Multiple Angles
What we found worked best during the Read the City campaign was a multi-pronged approach. We used outdoor signage, social media outreach and a texting campaign to establish our message. We identified five New York neighborhoods as prime locations for our outdoor signs (including bus stops, urban panels and street kiosks) which generated over 15 million impressions. Additionally, identifying a strong online target audience was key to our campaign's success. We targeted new parents and parents of toddlers who were already interested in preschool education and childcare. We made sure to identify our target audience as residents of the zip codes where the outdoor units were previously stationed. This tailored social media component successfully resulted in a 750 percent increase in Facebook likes.
Engage Meaningfully
Our message was simple, empower your child's future one word at a time and start now. Our graphics were designed to stimulate interaction and encouraged parents to engage with their children while they were looking at the signage. Our goal was to create teachable moments. In order to integrate the development of literacy skills into everyday situations, we gave immediate engaging examples within our creative artwork and signs – providing our target audience with tips such as calling out shapes, sizes and colors that they and their children saw. The Read the City campaign maintained a dual-purpose. It wasn't just a public awareness campaign; it was an educational tool.
Leverage Your Existing Resources
It is imperative that nonprofits leverage their available resources. We ran the campaign in neighborhoods where we had strong programmatic ties. By doing so, we were able to use related communications as an extension of our existing model. We focused on placement near and around libraries that we partner with. As a result, families took pictures of the signs and posted them to our social media accounts. These families acted as brand ambassadors for our campaign and social media promotion.
Stay Organized
There are so many moving parts to a campaign. We worked with True North, an external marketing entity, to develop the contents of our campaign. During our initial brainstorming session we focused on establishing the  campaign's parameters. This included defining the messaging and purpose of the campaign, developing the branding and identity of the campaign, establishing the outdoor units/areas of exposure, choosing additional platforms for exposure; and evaluation, and assessing the metrics for success as it relates to impressions and campaign awareness.
Conclusion
With all of those tasks and the overarching constraint of developing products that amplified the mission of 11 organizations, it was a challenge to maintain a clear sense of direction. Stay focused and keep clear notes on goals and outcomes. Don't just keep track of timelines and deadlines, but stick to them. This will help ensure mutual respect for the team's time and create strong accountability.
CFR and the Read the City campaign rollout enabled LINC, which works at the intersection of education and community development, to further our mission of building a strong literacy foundation for New York City's children. We are also excited about Read the City's second phase which will build on this initial effort and feature artwork by renowned children's book illustrators.
Shari Levine, is the executive director of  of Literacy Inc. After working on Wall Street for several years, Levine served on LINC's Board of Directors beginning in 2005 and became executive director in 2012.