We have all learned to accept technology at different rates. We explore the innovation and challenges of new tools, apps and gadgets in our own personal ways. Whether you're an early tech adopter or more careful user, each of us has a role to play in advancing our organizations in a quickly changing world! This event will cater to everything from entry-level learning about the current state of technology to more advanced discussions. Nonprofit TechCon is the place to go to stay informed of tools and developments, now and looking into the future.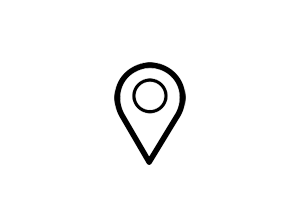 United Federation of Teachers, Shanker Hall
8:45 AM

Networking & Registration

9:25 AM

Welcome Opening Remarks

9:30 AM

Streamlining Processes with Technology: Why Nonprofits Need Automation

Automated systems are essential to the smooth functioning of nonprofits and overall organizational effectiveness, particularly those with limited budgets. They allow for seamless grant tracking, general financial management, streamlined campaigns and more with limited day-to-day work needed. This panel will bring together high-ranking executives from nonprofits across New York to discuss how to implement automated processes across your organization and increase efficiencies so you can spend more time focused on achieving your mission.

Executive Director, Shine Foundation (moderator)
Vice President, Human Resources, Riseboro Community Partnership
Assistant Attorney General, New York State Attorney General's Charities Bureau
Chief Data Officer, MercyFirst
Managing Director, Nonprofit and Education Advisory, BDO
CEO, JMT Consulting
President, Yurgosky

10:25 AM

IT Staffing: In-House or Outsourced?

Deciding what IT solution to implement is one of the most important - and most complicated - decisions your organization needs to make. A range of factors affect this calculation, including the size of your budget, the scale of your systems, the technological literacy of your organization and more. This panel of IT experts will provide a blueprint for you to make this essential decision with confidence.

Director of Development, The Tyler Clementi Foundation (moderator)
Executive Director of Information Technology, Lutheran Social Services of New York
Chief of Operations and Organizational Sustainability, Community Change
Vice President, Solutions Architecture, ATSG
President, Nonprofit Solutions Network

11:10 AM

Refreshment Break

11:30 AM

Integrating the Right Technology Needed to Take your Organization to the Next Level

The nonprofit sector often operates on tight budgets, so the cost of up-to-date technology can seem unaffordable. But effective use of technology can generate innovation, improvements in efficiency, and better delivery on mission, helping to justify the cost and the challenges of organizational change.  Done effectively, technology adoption can be strategically selected tools that encourage the team to deliver on the organization's mission. It's a culture of innovation that welcomes digital, non-digital, or hybrid solutions.

Chief Technology Officer, Downtown Alliance (moderator)
Chief Ratings Technology Officer, Charity Navigator
Director of Informatics, Public Health Solutions
General Manager, EveryAction

12:15 PM

Lunch

1:15 PM

Making the Most of Your Data: How to Measure Impact and Maximize The Power of Your Spending

Using data effectively is one of the biggest challenges - and missed opportunities - in the nonprofit sector. Data can help your organization measure the social benefits of your programs, track which sources of fundraising are most effective, budget funds for compensation and more. Our panelists will break down the many ways your organization can collect, analyze and use data to get the full value of every dollar you spend.

Director of Community Engagement,

Police Athletic League Inc. 

(moderator)

Vice President, Program Compliance and Performance Management, Covenant House New York
Professor of Management, Berkley College Larry L. Luing School of Business
COO, GiveGab
Partner, Practice Leader, Withum Digital

2:00 PM

Tech Advances: From Artificial Intelligence to Mobile Donors to Social Media and Beyond

Like all sectors, the nonprofit industry has been upended by ever-changing technological innovations. Organizations can accept more types of mobile payments, create savvier and targeted social media campaigns, Artificial intelligence is poised to create a fundamental shift in the nonprofit sector. Our panel of nonprofit and industry experts will help you formulate how quickly your organization needs to be examining these developments.

Managing Director of Operations, 

Parenting Journey 

(moderator)

Communications Manager, Cornell Cooperative Extension Rockland County
Digital Content Manager, Family Promise
Vice President, Capalino+Company

Chief Integration Officer,

Fundraise Up
VP of Technology, RKD Group

2:45 PM

Refreshment Break

3:05 PM

Cybersecurity on a Budget: What You Need to Protect Your Organization

Gone are the days where cybersecurity was a luxury expense for large nonprofits. All organizations need to fortify their technology systems from outside intruders. This panel will walk through the steps every nonprofit can take to map their security needs, from completing a risk assessment to understanding what data you collect is personally identifiable. From there, our panelists will discuss how to cost-effectively mitigate risks, perform security drills, protect data and so much more.

Executive Vice President, Chief Financial Officer, AHRC NYC (moderator)
Director of Cyber Intelligence and Investigations, NYPD
Partner, Networkdoctor
Risk Advisory, GRF CPAs & Advisors
Principal, Cybersecurity Practice Leader, Mazars USA

3:50 PM

Strategies to Creating a Digital-First Culture

Nonprofits need to integrate technology into their organizational structure to help fulfill their mission and demonstrate their impact. In order to do this, the organization's leadership must create buy-in from staff, support them during transition and implementation and encourage essential technological developments, like making your website accessible to those who use screen reading software. This panel will showcase how to do exactly this and more, including connecting technological systems on a budget, maximizing staff impact on the community you serve through the use of technology, and ensuring these upgrades remain accessible to all populations.

Executive Director/CEO, VISIONS/Services for the Blind and Visually Impaired (moderator)
Founder and CEO, My Blind Spot, Inc.
Executive Director, Older Adults Technology Services (OATS)
Director, Client Strategy, Pursuant

4:35 PM

Closing Announcements, Raffle Winners & End of Conference
2022 NYN Media,  A GovExec publication. All rights reserved.