Weekly Buzz 9/13: NY Women's Foundation; SCO Family of Services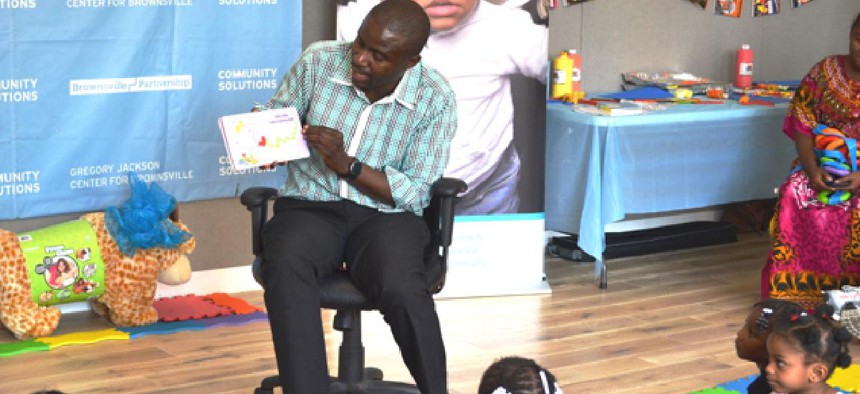 Here's a recap of all of the community announcements New York Nonprofit Media has shared over the past week (September 6 -12, 2017):


* The New York State Independent Living Council, Inc. announced the creation of the New York State Disability Rights Hall of Fame. NYSILC will induct three to five peers who have made achievements in the areas of improving public policy and programs/services, advancing new knowledge and/or concepts, eliminating barriers, and promoting a positive image for people with disabilities. The first Annual New York State Disability Rights Hall of Fame Awards Ceremony and Dinner will be held on April 26, 2018 from 5:30 to 8:30pm at the Hilton Garden Inn in Troy, N.Y.
* SCO Family of Services, a leading provider of social services, announced the creation and expansion of a variety of programs and services to help children and families living in Brownsville, Brooklyn. SCO has partnered with community organizations, government agencies and private foundations to launch new early childhood programs, parenting support programs and community-wide initiatives to improve outcomes and help the community's children and families thrive. The focus on Brownsville is part of SCO's strategic plan to deepen its roots in targeted communities by ensuring access to the full mix of its programs and services while building provider networks to meet the diverse needs of the community.
* Arc of Westchester, the largest agency in the county serving people with intellectual and developmental disabilities, including individuals on the autism spectrum, and their families, is thrilled to announce it has once again received the official Seal of Excellence certificate and designation from the Standards for Excellence Institute. Arc of Westchester first received the three-year accreditation in 2013, when it became the first New York State organization to hold this designation.
* The New York Women's Foundation is a 2017 recipient of The Women's Funding Network's Leadership and Diversity Award, for launching the first Young Women's Initiative in partnership with the New York City Council and inspiring similar efforts by women's foundations across the country. The LEAD award celebrates outstanding risk-takers and innovators in the philanthropic community who, through their determination and leadership, have increased funding for programs that promote gender equity and diversity.
* The New York State Bar Association and The New York Bar Foundation are seeking donations to help provide legal services to Texas residents affected by Hurricane Harvey. In a related development, the Texas Supreme Court issued an emergency order Aug. 29 allowing out-of-state lawyers to offer pro bono assistance to Hurricane Harvey victims for a six-month period. For opportunities to volunteer, visit www.nysba.org/probono. The New York Bar Foundation is the charitable arm of the 72,000-member New York State Bar Association, which is the largest voluntary state bar association in the nation.
* Gov. Andrew Cuomo announced several new initiatives to deliver new addiction treatment, recovery and support services to residents suffering from substance use disorders in underserved communities throughout New York City and Long Island. The Governor also announced new statewide guidance and regulations that will limit patient brokering and reduce barriers to insurance coverage for addiction treatment. The announcements were made at the grand opening of a new 25.6 million dollar substance use disorder treatment center on Wards Island that will provide services for women with children, female young adults, and those 55 and older.
* Hospice of Westchester, which is celebrating its 25th anniversary this year, has partnered with the Music Conservatory of Westchester and its Music Therapy Institute. Through this partnership, MTI will provide music therapy services to HOW's patients as part of The Anna & Louis H. Shereff Complementary Care Program. Music therapy promotes quality of life, offers emotional support, and creates a feeling of overall well-being. Board Certified Music Therapists make use of the intrinsic healing elements of a shared music experience and provide a healing environment for patients and their families.