BUZZ: BTIG ... NYC contracts ... NYS grants ... Catholic Charities Community Services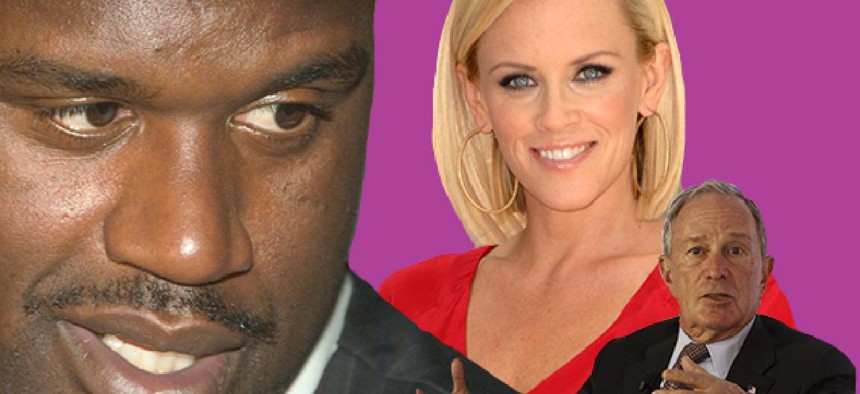 BTIG's 15th annual charity day is attracting a long list of big names from across politics, entertainment and sports. The May 8 event will raise money for hundreds of charities (Robin Hood Foundation and City Harvest are on the list) from across the world, with an emphasis on those serving children, according to a press release. Celebrities who are expected to take part in the event this year include Michael Bloomberg, Eli Manning, Steve Buscemi as well as: Beth Ostrosky Stern, Bobby Valentine, Bode Miller, Boomer Esiason, Brian Cashman, CC Sabathia, Charles Oakley, Chris Long, David Cone, David Muir, David Robertson, Dellin Betances, Didi Gregorius, Dwight Gooden, Grant Hill, Hannah Storm, Jenny McCarthy, Jeremy Roenick, Joe Girardi, John Starks, Kristin Davis, Leonard Marshall, Mariano Rivera, Mark Messier, Petra Nemcova, Rick Porcello, Roger Goodell, Scott Van Pelt, Shaquille O'Neal, Terrell Owens and Victor Cruz.
The New York City Department of Homeless Services will hold a public hearing on April 19 to decide on about $72 million in contracts. Nonprofits with applications to be heard at the hearing including Bowery Residents' Committee, which is seeking $18.4 million to fund the Bowery Safe Haven at 315 Bowery in Manhattan. BRC is also seeking $8.7 million to operate Lex Safe Haven in Washington Heights.  Urban Pathways has an application under consideration for $10.66 million to operate Traveler's Safe Haven in midtown Manhattan. Volunteers of America, Greater New York is seeking 9.6 million for a safe haven on Cromwell Ave. in the Bronx. Breaking Ground has the largest contract under consideration – $20.7 million for the Andrews Safe Haven at 197 Bowery, according to the City Record.
The New York State Office for the Prevention of Domestic Violence will fund up to two grants at a maximum of $100,000 annually for two years for implementation of the Risk Reduction Enhanced Response pilot program. Applicants should be domestic violence service providers that are licensed and/or approved by the Office of Children and Family Services to coordinate and implement the Risk Reduction Enhanced Response Pilot Program. A 20 percent match is required. The RFP, can be viewed here.
Catholic Charities Community Services of Orange and Sullivan announced the winners of its 12th annual Caritas Awards at a March 22 dinner in Goshen, according to a press release. Recipients were Monsignor Thomas Byrnes, Betsy Johnson and the Sacred Heart Outreach Ministries of Monroe; David Hoovler, Orange County district attorney; Linda Muller, president of Cornerstone Family Healthcare; and iHeartMedia of the Hudson Valley. More than 400 people attended the event, which raised more than $116,000.
Send your press releases, photos and Buzz suggestions to reporter Zach Williams, zwilliams@nynmedia.com.