The latest from National Foster Care Month ... Ford Foundation ... Stephen Ross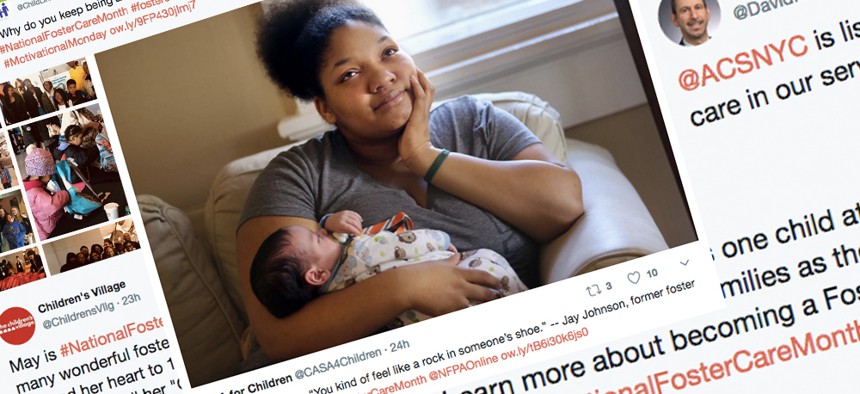 The action continues during #NationalFosterCareMonth. This Twitter moment shows how New York nonprofits have recognized the month, including a recent ACS visit with foster care children and parents to a museum in Manhattan.
The New York Foundling answered NYN Media's call for updates on the kids affected by their programming. One young man named Ralph is almost a year into a job with Amazon – as a supervisor no less, according to this post on the organization's website. His recent success is due in part to an internship opportunity he got last year through the nonprofit. Another former foster care child is getting some help in college from a pilot program called The Dorm Project.
"Many people take for granted simple things, such as a lock on your door, a bed to call your own, or a bureau to hold your clothes," he writes in this blog post.
Then there is Rajiv who has made his way to Georgetown. Send stories of foster care youth and anything else related to National Foster Care Month to zwilliams@nynmedia.com.
Darren Walker, president of The Ford Foundation delivered the commencement address at Hamilton College on May 20. The Clinton, N.Y.-based liberal arts school gave Walker an honorary degree, according to a press release. His address urged more than 400 graduates to look towards their future by keeping some lessons in mind from America's past.
The Chinese-American Planning Association has appointed Mitchel Wu as its new director of Queens community services, effective June 4. He will be responsible for overseeing new social services initiatives in Flushing and other neighborhoods in his native borough, according to a press release. He has previously served as director of programs at the Coalition for Asian American Children and Families.
Real estate developer and philanthropist Stephen Ross donated $1 million to JASA. The donation came as the nonprofit celebrated its 50th anniversary at a May 16 event in midtown Manhattan, according to a press release. Broadcaster Len Berman emceed the event, which raised more than $2.7 million. Ross made his donation in honor of the founder of JASA, whom the press release states was a mentor to Ross. The funds will help the organization to "develop new strategies for meeting the needs of an aging population," according to the press release.
The Kennedy Children's Center has a new name, effective May 18. The change was made as the New York City organization celebrates its 60th anniversary, Jeanne Alter, executive director wrote in a press release. The organization was previously known as Kennedy Child Study Center and provides comprehensive special education preschool and other services for students and families.
Send your press releases, photos, and word of your latest happenings to reporter Zach Williams at zwilliams@nynmedia.com.