The latest from Interfaith Medical Center ... The HOPE Program ... NYC contracts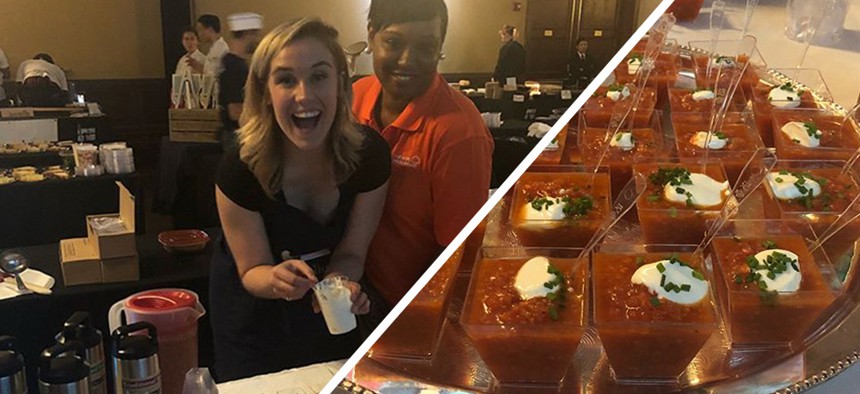 The New York City Department of Homeless Services is looking to give Interfaith Medical Center a six-month $509,000 contract extension. The money will fund medical and psychiatric services at a men's homeless shelter at 1322 Bedford Avenue in Brooklyn through the end of 2018, according to the City Record. The Department of Social Services/Human Resources Administration meanwhile is renewing contracts with three organizations that provide anti-harassment tenant protection legal services. They are Legal Services NYC, Urban Justice Center, and The Legal Aid Society. Money totals for those contracts were not available.
This new NYN Media video, by the way, shows how tenants can prevail in Housing Court with the right mix of services and preparation.
Tasty food helped entice more than $360,000 in donations to The HOPE Program. A May 15 event in Manhattan brought together 20-plus restaurants, bars, caterers and hundreds of guests. Brooklyn philanthropist Carla Shen was honored at the event, according to a press release. Proceeds will help fund job training programs at the nonprofit, which include training in the food industry of course.
The nonprofit had something new to celebrate this year, having landed the largest contract in its history with "the Manhattan District Attorney's Office to expand an innovative green social enterprise model and provide training and work experience in green infrastructure and solar installation," according to the press release.
A gas station in Troy is getting into the philanthropy business in order to fight the opioid epidemic. Times Union reports that the owners of the Jill-E-Mart are instituting a cent per gallon surcharge to a new "Superstorm Opioids Relief Fund" to support addiction prevention, treatment and recovery services.
"We've had employees leave us because they succumbed to this disease and passed away – multiple employees – and they were good people," said Bill Chenot, Jr., who runs three Jiff-E-Mart stores in Troy, Averill Park and Castletown owned by his father, Bill Sr., and uncle, Jim, according to Times Union.
A new report by United Hospital Fund found that integrating behavioral health services into primary care can help patients dealing with depression. Screening for depression can even be as valuable to overall health as routine checks of patients' vital signs and blood pressure, according to the report that was released on May 30.
"Too many patients have no access to mental health services, yet when depression and anxiety go untreated they can cause considerable suffering and increase the cost of overall patient care," said report co-author Henry Chung, a professor of psychiatry at Albert Einstein College of Medicine. "By implementing high-quality behavioral health services into primary care practices, providers are giving patients more treatment options and improving their overall health outcomes."
Send your press releases, photos, and word of your latest happenings to reporter Zach Williams at zwilliams@nynmedia.com