The latest from Court of Claims ... New York Women's Foundation ... ACS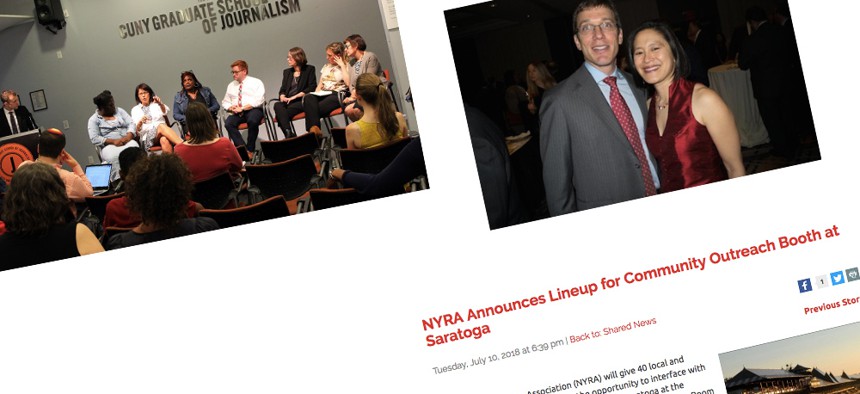 A former staffer at the New York City Administration for Children's Services was just named as the first female Asian-American woman to serve as a judge on the New York Court of Claims. In that role, Lillian Wan will serve a nine-year term handling civil cases brought against New York and state-related agencies, Brooklyn Daily Eagle reports.
Wan, a graduate of Binghamton University and Albany Law School, was appointed to Kings County Family Court by Mayor Michael Bloomberg. She previously worked at ACS in the Family Court Legal Services Division and as a court attorney-referee in the Kings County Surrogate's Court.
A June 27 panel discussion discussed how the media can better cover child welfare. The event, organized by The Chronicle of Social Change and held at the CUNY Graduate School of Journalism included speakers such as Niquana Clark, artistic director of the Possibility Project Foster Care Program; Yolanda Pumarejo, executive vice president of the Local 371 Social Service Employees' Union; Dinah Adames-Ortiz, parent advocate supervisor for the Bronx Defenders; Richard Heyl de Ortiz, executive director of the Adoptive and Foster Family Coalition of New York; Chris Gottlieb, co-director of the Family Defense Clinic at the New York University School of Law; Abigail Kramer, editor for the New School's Child Welfare Watch; and Ellen Tumposky, a former New York Daily News reporter and a professor at the school.
Read what they had to say here.
Joseph Turner is not the only one moving up at Exponents, a New York City-based nonprofit that provides substance abuse treatment and other mental health services. Turner, a former vice president, took on the roll of president and CEO on July 1. He succeeds fellow co-founder Howard Josepher who led the organization for three decades, according to a press release. Samantha Lopez is the new executive vice president and chief operating officer. Regina Edwards is the new executive vice president and chief financial officer, according to the press release.
Dozens of nonprofits will get a chance to do public outreach at the horse races in Saratoga this summer. The New York Racing Association is providing 40 nonprofits spots in a "community outreach booth" during the 2018 racing season, Thoroughbred Daily News reports.
This year's Community Booth will shine the spotlight on a different nonprofit each day, allowing each the opportunity to showcase its services and share its message, NYRA President Chris Kay said
There's a fresh batch of new board members at The New York Women's Foundation, according to a July 10 press release.
Elizabeth de Leon Bhargava is the deputy secretary for labor and workforce in the Office of Governor Andrew Cuomo. She previously served as first deputy chief of staff for New York City Council Speaker Melissa Mark Viverito.

Anne Delaney is the founder of the Starry Night Fund and Lambent Foundation. She has also served before as board chair The New York Women's Foundation, and on the board at the Ms. Foundation for Women.

Mignon Espy Edwards is responsible for brand partnerships and sales generation for Jazz at Lincoln Center. Previously, she was the director of digital ideation and sales at BET Networks and head of marketing and strategic planning for Warner Music Group.

Tiloma Jayasinghe

is the policy strategist at the Nonprofit Coordinating Committee of New York, an activist fellow at the Barnard Center for Research on Women and a gender justice consultant.

Danielle Moss co-chairs the New York City Council's Young Women's Initiative and is a member of the city's Commission on Gender Equity. She is the past president of the YWCA of the City of New York.

Ayo Roach is an independent philanthropic advisor and nonprofit management consultant. She previously served as philanthropic advisor at the Nelson Rockefeller Junior Family Office and as program officer at the David Rockefeller Fund.

Lola West is managing director of Westfuller Advisors, a financial planning organization. She is a board member for Jazz at Lincoln Center and a charter member for the Advisory Council for the Elizabeth A. Sackler Center for Feminist Art at the Brooklyn Museum.
Send your press releases, photos, and word of your latest happenings to reporter Zach Williams at zwilliams@nynmedia.com.