Here is how to track federal grants for New York City nonprofits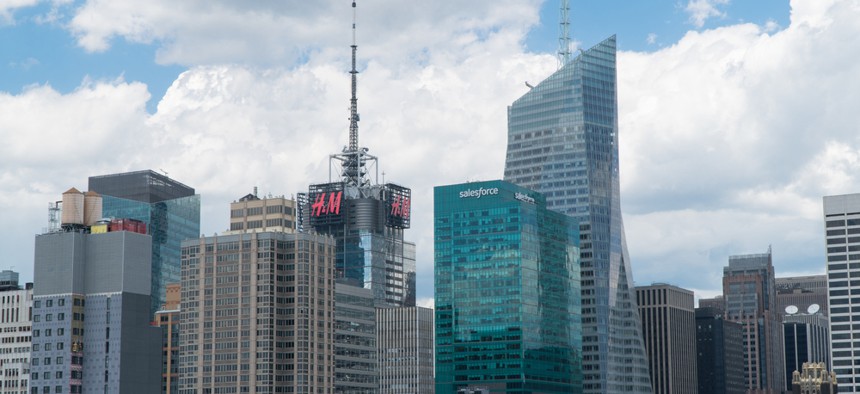 A coalition of nonprofits wants the state to take a hard line against exploitative financial companies. Gov. Andrew Cuomo has nominated Linda Lacewell to take over leadership of the state Department of Financial Services following the departure of Maria Vullo, who has led the agency for the past three years. A Feb. 4 letter endorsed by groups such as The Legal Aid Society, New Economy Project, VOCAL-NY and the Western New York Law Center urges more state action on a variety of issues, including:
Cracking down on predatory lending practices

Maintaining strict rules on online lenders

Keeping payday lenders out of the state

Examining predatory commercial bail bonds

Investigating abuses in the commercial bail bond industry.

Streamlining the chartering of community development credit unions
A total of $7.5 million in new state funding is available for addiction services. The funding will come through the state Office of Alcoholism and Substance Abuse Services, according to a Feb. 6 press release from the Office of the Governor. About $5.25 million will fund medication-assisted treatment and an additional $2.2 million will go toward prevention strategies. The full requests for applications can be viewed here.
St. Vincent's Services is helping the New York City Administration for Children's Services with a youth reception center. The nonprofit has secured a $4.42 million contract from the agency for the center, according to the City Record. Connect, Inc. has secured a $600,000 contract from the agency for violence prevention programming. DDRT Apex will provide $150,000 worth of "cleaning services for detention" on behalf of ACS. New York Legal Assistance Group won a $3.34 million contract from the Department of Social Services to fund the Homelessness Prevention Law Project.
FPWA has released an online tool today to help nonprofits track federal funding to New York City social services. The Federal Funds Tracker uses interactive charts to outline how dozens of federal grants make their way to the city Administration for Children's Services, Department of Social Services, Department of Youth and Community Development and the Department for the Aging. These four agencies – which receive a large portion of their funding from the federal government – were included in the tool in order to keep its scope manageable, but future versions of it could feature additional agencies, according to the FPWA.
"The Federal Funds Tracker was devised nearly two years ago to complement efforts by our members, advocates, and policymakers to defend against steep cuts to critical supports," says Derek Thomas, FPWA Senior Fiscal Policy Analyst. "That threat still exists under the current administration. Following the historic 2018 election, however, we are hopeful the Tracker will support the efforts of our congressional delegation to reverse course on a decade of austerity and misplaced priorities."
An analysis of federal funding also accompanies the release of the tracker. It finds that the four agencies have mostly weathered a steep decline in federal grants since fiscal year 2010, adjusting for inflation:
The Administration for Children's Services' federal grants have fallen by $233 million, or 19 percent.

Federal grants have increased by $211 million (14 percent) to the Department of Social Services.

The Department of Youth and Community Development's federal grants have fallen by $45 million, or 58 percent.

The Department for the Aging's federal grants have fallen by $9 million, or 12 percent.