Nonprofits are liking this new Sesame Street character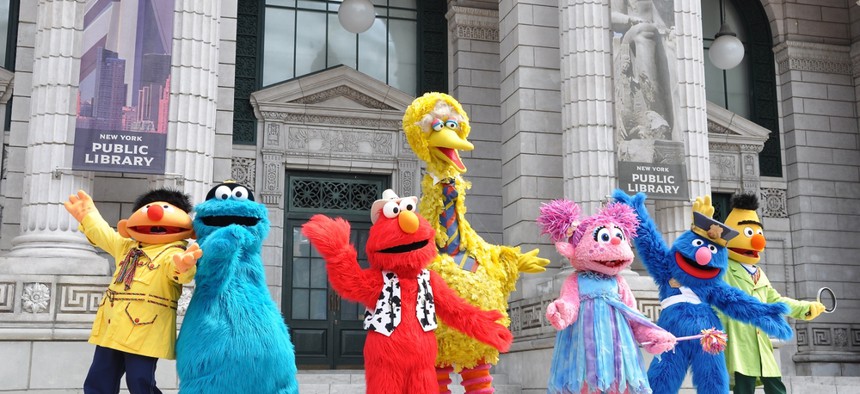 Nearly 500 people took part in a youth conference organized by Global Kids. Twenty-five youths led the event after a five-month planning process that included opportunities for students "to select a theme, research related issues, and develop workshops to educate their peers," according to a press release. This year's topic concerned criminal justice reform. See what the kids had to say on livestreams of the conference here and here.
Astor Services for Children and Families has won a $768,909 contract from the New York City Department of Health and Mental Hygiene. The money will fund mental health services for children and adults, according to the City Record. Camelot Of Staten Island got a $100,000 contract to fund substance abuse services for young people.
Nonprofits are liking this new Sesame Street character. The iconic children's show has introduced Karli, a Muppet in foster care that has "for-now" parents Dalia and Clem.
Simply beautiful —
"You are safe.
You are strong.
There is a place for you here.
You belong."#FosterCareAwarenessMonth @sesamestreet https://t.co/CzNSEN4hFx

— The Child Center of NY (@ChildCenterNY) May 23, 2019
The Fresh Air Fund raised nearly $1.9 million at a May 22 event in Manhattan. More than 600 people attended the event, which included testimonials from past participants in the nonprofit's summer camps and a tribute to fashion designer Tommy Hilfiger, according to a May 23 press release.
City Comptroller Scott Stringer has something to say about his new "NYC Under 3" proposal. The proposal, announced in mid-May, would provide families across New York City with free childcare for children under three years old.
#NYCUnder3 wouldn't just strengthen families—it would also boost our economy.

That means:

✅ $540 million wages back in the economy

✅ 20,000 parents back in the workforce

✅ 8 to 1 return on our investment

That's a win for our families & a win for our economy pic.twitter.com/sM4uOrknu0

— Scott M. Stringer (@NYCComptroller) May 23, 2019