A new report examines child well being nationwide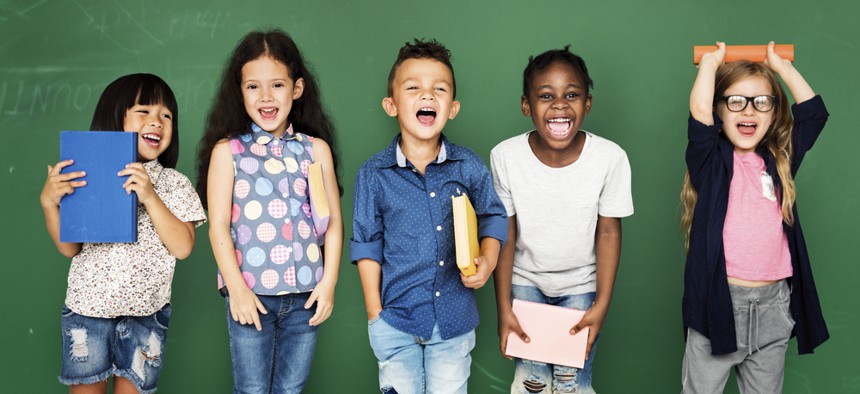 Participants of the Stonewall Rebellion had something to say on June 7. The nonprofit SAGE gathered survivors for the 50th anniversary of the landmark LGBT civil rights event. Here's what they had to say about what it all means today:
On Friday, June 7, 2019, SAGE Harlem celebrated Pride month and the 50th anniversary of the Stonewall uprising. Participants reflect on what Stonewall means to them, and what it means for the future of the LGBT movement. #Stonewall50 #StillOutInFront pic.twitter.com/094tb1aA3L

— SAGE USA (@sageusa) June 17, 2019
One nonprofit leader is about to become very, very happy. Steven Choi, executive director of the New York Immigration Coalition, appeared on WCNY's "The Capitol Pressroom" on Monday, where he expressed confidence that the state Legislature would pass a bill allowing undocumented immigrants to get driver's licenses. The issue has been a top priority for the coalition.
Montefiore Medical Center is getting a $10.5 million contract renewal from the New York City Administration for Children's Services. The money will fund "clinically enhanced, trauma-informed, attachment-focused therapy" through Dec. 31, 2020, according to the City Record. Anyone with concerns about the deal should contact Hadda Acevedo of the Office of Procurement at Hadda.Acevedo@acs.nyc.gov. Hillcrest Educational Center is also getting a contract renewal for foster care services, per a $2.3 million, three-year deal.
The contract blitz at ACS continues with a $1.46 million contract renewal with The Children's Aid Society, which provides preventive services for teens. Good Shepherd Services is getting a $5.7 million contract renewal to operate a youth reception center.
Things are also busy at the Department for the Aging, where several nonprofits are getting new contracts to deliver case management services. This includes Jewish Association for Services for the Aged ($5 million), Riseboro Community Partnership ($4.7 million), Catholic Charities Neighborhood Services ($4.3 million), Selfhelp Community Services ($8 million), Regional Aid for Interim Need ($5.9 million), and Recreation Rooms and Settlement ($6 million).
A new report examines child well being nationwide. Findings of the 2019 Kids Count Data Book, released by the Annie E. Casey Foundation on June 17, include a 40% reduction in the number of teens ages 16-19 who drop out of high school.
Here are other key takeaways, taken more or less verbatim from the report:
In 1990, 69% of kids in America were white. By 2017, that figure was 53%. Clearly, the nation's future depends on creating opportunity for all kids.

Some 18 million children are immigrants or the sons and daughters of immigrants. The share of children with at least one immigrant parent has doubled since 1990, from 13% to 26%.

Every state where child population growth has outpaced the national average is in the South or West. Texas alone has nearly 2.5 million more kids, accounting for more than a quarter of the national increase.