A top Cuomo adviser moves to the nonprofit sector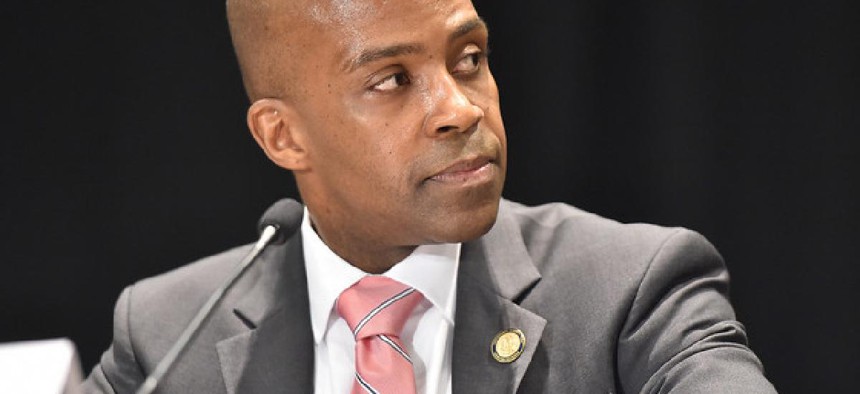 Alphonso David, counsel to Gov. Andrew Cuomo, is joining the Human Rights Campaign. He is expected to announce in the coming days his departure from the Cuomo administration so that he can become  the new president of the Washington, D.C.-based advocacy group.
BREAKING: Alphonso David has been named the next president of the Human Rights Campaign! David will be the first civil rights lawyer and the first person of color to lead @HRC. #AlphonsoDavid pic.twitter.com/GgiFQBtUVP

— Human Rights Campaign (@HRC) June 25, 2019
CAMBA has received an $8.1 million contract from the New York City Department of Health and Mental Hygiene. The money will fund supportive housing services, according to the City Record. Vocational Instruction Project Community Services struck a $1.9 million deal with the agency to provide housing services for homeless adults struggling with drug addiction. Volunteers Of America Greater New York will provide similar services for homeless veterans, per a $1.7 million contract with the department. 
Harlem United Community AIDS Center will provide $3.84 million worth of supportive housing services for people living with AIDS/HIV on behalf of the Department of Social Services. The department has also given a $589,914 contract to West Side Federation for Senior and Supportive Housing to provide single room occupancy housing and supportive services in Harlem.
Hundreds of social workers gathered in Manhattan on June 14 to discuss what social work means in the 21st century. The fifth annual "Social Work in the City" conference – organized by the New York City Chapter of the National Association of Social Workers and held at the Touro College Graduate School of Social Work – included 14 continuing education workshops as well as speeches by leading professionals. 
"Social work is the quality-of-life profession," Steven Huberman, dean of the graduate school, said in his opening address. "We seek to create a more inclusive society where all are valued and reach their true potential. Social workers want to explore how to bridge the gaps preventing respectful dialogue, such as active listening, and challenge ideas with which you disagree. Do not disparage the messenger."
#tbt to last week's 5th Annual #NASWNYC #SocialWorkInTheCity conference... Pictures up on the chapter website! https://t.co/C0VxD7Tu9p#elevatesocialwork #springintoaction #naswnyc pic.twitter.com/aNVBD3A9iN

— NASW-NYC Chapter (@NASWNYC) June 20, 2019

A new podcast episode takes listeners to an upstate drug treatment center operated by Catholic Charities of Orange, Sullivan, and Ulster counties. The new episode of "Policy Outsider," produced by the Rockefeller Institute of Government, tells four stories of addiction in rural Sullivan County. 
Lawyers for Children had something to say at a June 25 hearing on child welfare in New York City. The child welfare nonprofit was among the organizations represented at an oversight hearing held by the City Council Committee on General Welfare, which examined the Nicholas Scoppetta Children's Center. The facility has attracted controversy in recent months for "substantial systemic problems" in how the city Administration for Children's Services serves children with disabilities. 
In testimony submitted to the Council, Karen Freedman, executive director, urged the Council to take action on four fronts:
Better data collection of the children who are placed at the center

Better policies on case planning and medical, educational and other therapeutic services

A protocol for the use of law enforcement and security personnel at the facility

Guidelines for permitting children's attorneys and social workers to inspect children's living quarters.