How much does a social worker in every NYC school cost?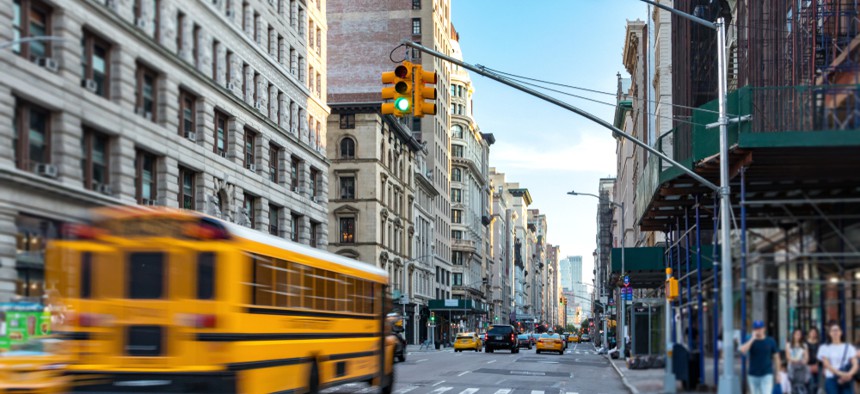 Rising Ground is taking over the Women in Prison Project at The Correctional Association of New York. The program, which aims to help incarcerated women who are victims of sexual violence, will now go by the moniker Survivor-Centered Advocacy Project as a part of an ongoing program at Rising Ground called STEPS. The goal is to continue advocacy work that included passage this year of the Domestic Violence Survivor Justice Act, which allows New York judges to give survivors of domestic violence less punitive sentences if they are convicted of crimes related to the abuse.
Advocates want to restore $6 million in New York City funding for the Break in the Classroom program. To that end, Citizens' Committee for Children of New York City is seeking to rally support for the program through a four-day lobbying blitz that ends today. A post on the nonprofit's website includes all the details of why advocates are pushing for the program, and what supporters can do on social media and elsewhere to push for the funding.
Project Hospitality won a $1.46 million contract from the New York City Department of Health and Mental Hygiene. The money will fund mental health services for children and adolescents, according to the City Record. Astor Services for Children and Families will provide similar services, per a $170,000 contract, and Hebrew Educational Society Of Brooklyn has received a $126,000 contract to provide "mental retardation" services for children and teens.
Manhattan Borough President Gale Brewer is getting some answers on social workers in schools. The New York City Independent Budget Office crunched the numbers and found that providing social workers at all 1,530 public schools would cost $89.4 million, currently, nearly 700 do not have a social worker. Read the full analysis below: