How to fully count all the people in New York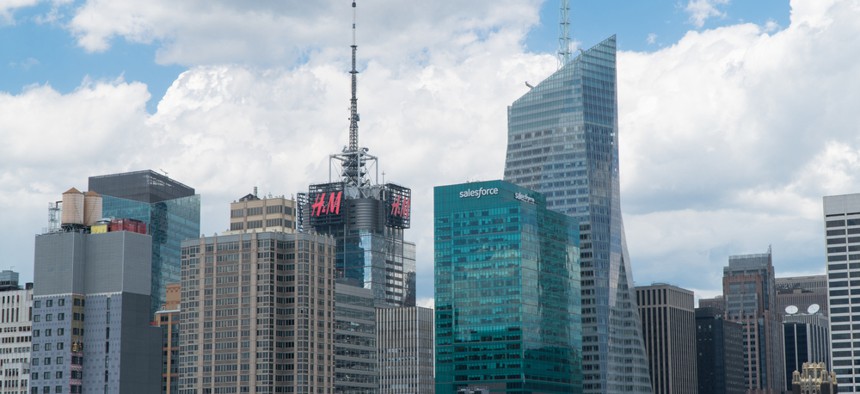 Looking to learn something new about nonprofits? The Wild Apricot blog has a full list of free webinars this month. This includes one-off courses on fundraising tips, how to "future-proof" social media, and how grant proposals can be leveraged to earn the all-important GuideStar Seal of Transparency. See the full list here.
Breakthrough New York has a new board chair. Gautam Ranji is taking over the position after serving on the board since 2017, according to a press release. He is the executive vice president of strategic planning and development at CBS Corporation. He will succeed Bonnie Litt, general counsel at Success Academy Charter Schools, who has served as the chair since 2016 and will continue as a regular member.
Phipps Neighborhoods raised more than $1.7 million at a May 29 event in Manhattan. The proceeds will go towards education and vocational programs in the South Bronx, according to a press release.
Thank you again to @SantanderBankUS 's CEO, Scott E. Powell & Hirschen Singer & Epstein along with our guests for Raising $1.7 Million for #PhippsNeighborhoods. Full Press Release in link below. https://t.co/r6ygMMssqK pic.twitter.com/ZyXXPQ6akr

— Phipps Neighborhoods (@PhippsNY) June 10, 2019
Chinese-American Planning Council has received a $3.59 million contract from the New York City Department of Social Services. The money will fund home care services through March 2020, according to the City Record. The Children's Village has received a $1.35 million contract, and the Jewish Board of Family and Children's Services has received an $875,726.80 contract to provide preventive services for teens on behalf of the city Administration for Children's Services.
Three nonprofits have received contracts to provide supportive housing on behalf of the city Department of Health and Mental Hygiene: Fountain House ($1.54 million); Lantern Community Services ($1.6 million) and ($1.53 million); and Catholic Charities Neighborhood Services ($553,017)
The nonprofit Mouse needs a new executive director. Daniel Rabuzzi is stepping down after six years leading the STEM-centric nonprofit, according to a June 10 press release. Jessica Goldfarb will act as interim executive director and will lead the search for a new leader in the coming weeks. Rabuzzi will join Mouse's advisory council once he officially steps down from the position.
A new report outlines how to fully count all the people in New York state. The upcoming 2020 Census will determine congressional representation and funding levels for a variety of federal programs. Making sure that everyone across the state is counted is easier said than done, but a new report – authored by the Nelson A. Rockefeller Institute of Government and underwritten by The New York Community Trust – examines how advocates can ensure a full count despite the difficulties, including an outstanding case before the U.S. Supreme Court that will determine whether or not a citizenship question is included in the census.
"The threats to New York are very real and the impact of an incomplete count would be devastating to communities across our state," Patricia Swann, senior program officer for the trust, said in a June 4 press release. "We have no time to lose. It's time for foundations, nonprofits, and donors throughout New York to band together to make sure we are able to achieve a fair and complete count."