Nonprofit leaders come and go in Western New York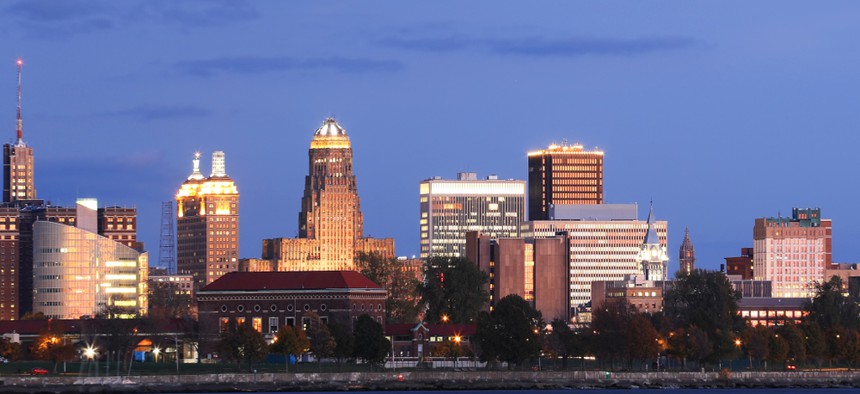 Nearly a dozen western New York nonprofits have new leaders. At least eight organizations in the region have found new leaders in the first half of 2019, Buffalo Business First reports. Another three are currently searching for new executives. The pace of transition within the sector in the region has dramatically increased thus far this year compared to 2018, when more than a dozen large nonprofits brought in fresh blood. Here's a quick rundown of the new faces this year:
Kimberly Suminski replaced Amanda Kelkenberg as CEO of The Child Care Resource Network.

Cindy Lee was hired as CEO at Baker Victory Services, replacing Terese Scofidio.

John Ehrbar is the new president of the YMCA Buffalo Niagara, taking over for Olin "Buddy" Campbell Jr.

Kate LoConti Alcocer will be the new artistic director at The Irish Classical Theatre Co. in summer 2020 after Vincent O'Neill steps down.

Tara Ellis is taking over as president FeedMore Western New York.

Dennis Kois become executive director at the Burchfield Penney Art Center in April after Anthony Bannon retired.

Valerie Nowak was named CEO at Community Concern of Western New York in Derby. She replaced Jerry Bartone, who retired after 29 years in the post.

Chris Handley will take over as Alleyway Theatre's executive artistic director when Neal Radice retires in May 2020.
Jewish Family Service of Buffalo & Erie County, Aspire of WNY and Child & Family Services are still searching for new leadership, according to Buffalo Business First.
People Inc. has suffered a data breach. A hacker infiltrated the email account of an employee of the western New York human services organization in February, endangering the personal information of about 1,000 clients, ZDnet reported May 31. A weak password appeared to offer the hacker an entry point but no reports have yet surfaced of the data being used nefariously since the nonprofit disclosed the breach last week.
There is a new executive at Prevent Child Abuse New York. Amanda O'Brien will become the new downstate coordinator for the Home Visiting Coordination Initiative, according to a spokesperson. O'Brien previously worked for the organization on Hudson Valley issues.
Community Access hosted a symposium on education issues and mental health. The May 28 event aimed to promote equity in educational access and helping students with mental health issues get better support to avoid the criminal justice system. Alaphia Robinson of Fountain House was among the experts on panels at the event, which also featured a keynote speech by Lies Korevaar, professor of rehabilitation at Hanze University of Applied Sciences in the Netherlands. See the discussions in this archived video.