Nonprofits are raising the big bucks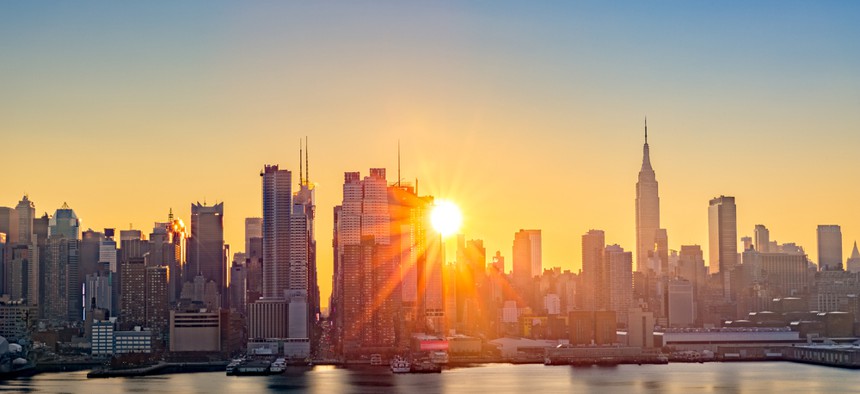 Lawyer's Alliance raised more than $800,000 at a June 4 event in Manhattan. More than 500 people from the legal, financial, and nonprofit sectors attended the event, which commemorated the 50th anniversary of the legally minded nonprofit, according to a press release.
Could not have asked for a better #LawyersAlliance50th gala celebrating our three wonderful honorees - John Suydam of @apolloglobal ; @SkaddenArps  and of course our very own Sean Delany! THANK YOU! #nynonprofits #probono pic.twitter.com/tygPrEDUG8

— Lawyers Alliance (@LawyersAlliance) June 5, 2019
Project Renewal raised more than $1.6 million at a June 4 event in Manhattan. More than 800 people attended the event, which raised money for homeless services like a culinary arts training program, according to a press release. There was no shortage of guests looking for a share of the limelight, according to social media.
40 more photos on our Flickr! Ending #homelessness in #nyc pic.twitter.com/lFJO1vtzri

— Project Renewal (@ProjectRenewal) June 6, 2019
New York City's YMCA raised more than $1 million at a June 5 event in Manhattan. Tony Award winner Laura Benanti ("She Loves Me") performed for attendees at the event, which benefits civic engagement programs for youth and teens, according to a press release.
The Mayor's Fund to Advance New York City needs help with the NYC Care program. The city-affiliated nonprofit is accepting proposals through 5 p.m. on June 20 for community-based organizations that want to take part in the NYC Care program for six months later this year, according to the City Record. Two other nonprofits meanwhile – Sunset Park Health Council Inc Family Health Centers at NYU Langone and Services and Advocacy for Gay, Lesbian, Bisexual, and Transgender Elders – are getting contracts to provide senior services on behalf of the Department for the Aging.