Where the top NYC middle school students go to high school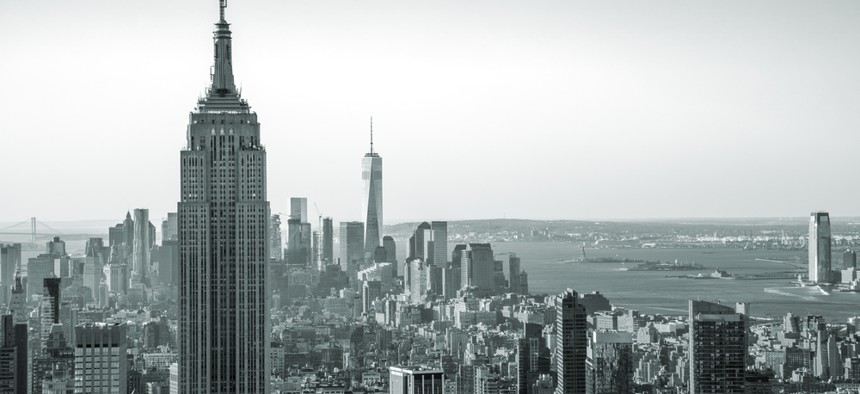 The Children's Museum of Manhattan needs a new executive director. Longtime leader Andrew Ackerman has announced that he will step down after 29 years of leading the museum, effective June 30. He will become senior advisor to the board and will be honored for his work at an Oct. 29 event, according to a June 4 press release. A search is ongoing for a replacement but in the meantime, Chief Operating Officer Jacques Brunswick, Chief Advancement Officer Jane McIntosh and Deputy Director of Education and Guest Services Leslie Bushara have formed an interim leadership team.
The American Cancer Society raised more than $250,000 at a May 23 event in Manhattan. More than 900 people took part in the event, which included some of the city's finest food and wines. Proceeds will benefit ongoing efforts to eliminate cancer, according to a June 4 press release.
A four-hour special on WBAI 99.5 FM discusses how the gay rights movement has developed over the past 50 years. This year marks the 50th anniversary of the Stonewall Rebellion, seen by many as the landmark event that began a movement for LGBTQ civil rights. To mark the occasion, WBAI's "Driving Forces" featured discussions with former New York State Sen. Thomas Duane, author Karla Jay, AFT President Randi Weingarten, author Eric Marcus, Freedom to Marry founder Evan Wolfson, Stonewall Inn Gives Back's Stacy Lentz, and Center for Black Equity's Earl Fowlkes.
A new study looks at where the top middle school students in New York City are going for high school. Efforts to change the admissions process to the city's exclusive specialty high schools have proven controversial in the past year. However, a new analysis from the city Independent Budget Office finds that the top students are not necessarily opting to go to the nine specialized high schools as their top choices.
"Many of the city's highest-scoring students will likely attend one of the city's nine specialized high schools," reads the analysis. "But many high-scorers – including some offered admission to a specialized high school – will attend other schools."
A new report looks at where top NYC middle school students go besides specialized high schools – and breaks it down by race https://t.co/DUVMbNH4BH pic.twitter.com/1W8xgvgJ23

— NYN Media (@NYN_media) June 4, 2019
A new report examines college access for incarcerated people. This video goes over the findings of the report, released by the Rockefeller Institute of Government's Center for Law & Policy Solutions on June 4. The report also includes policy recommendations for improving post-secondary education in correctional facilities. They include – taken more or less verbatim from a June 3 press release – doing the following:
Develop strong relationships with the Department of Corrections and Community Supervision.

Provide tailored support to faculty working in these programs.

Enact the federal Restoring Education and Learning Act, which would restore Pell Grant eligibility to incarcerated students, and reinstating public funding.

Enact New York State Senate Bill 2206 to establish a commission on postsecondary correctional education in the state.

Develop messaging to communicate the benefits of postsecondary education.