Are New York's workers ready for the future?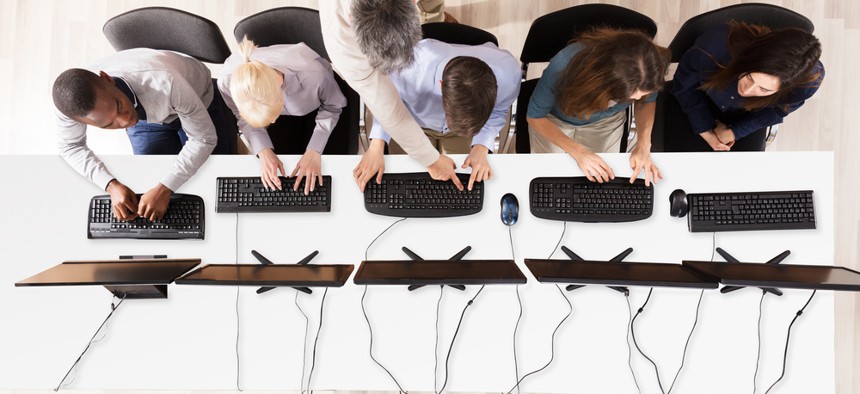 Bronx-based Geel Community Services has won a $4.3 million contract from the New York City Department of Health and Mental Hygiene. The money will fund affordable housing for formerly homeless and low-income people, according to the City Record. Montefiore Medical Center has scored a $555,768 contract renewal from the department to deliver clinical treatment services. Community Association of Progressive Dominicans has received a $772,680 contract renewal to provide mental health services in schools. Services Now for Adult Persons is getting a $2.5 million contract from the Department for the Aging to deliver caregiver services.
There is a new vice president of programs and partnerships at the Brooklyn Community Foundation. Marcella Tillett is taking on the role, effective Sept. 3. She currently works as vice president at Planned Parenthood of New York City, where she oversees an HIV prevention program, according to a June 28 press release.
"Marcella has the perfect combination of on the ground activism and service as well as executive management and oversight the Foundation needs to lead its programs team into the future," foundation President and CEO Cecilia Clarke said in the press release. "She brings an impressive array of experience to the position."
The Trevor Project is raising some serious money during Pride Month. More than $1.2 million has been raised to help at-risk LGBTQ youth through a partnership with Macy's, according to a press release. The retail giant helped raise the money by supporting a public service marketing campaign and a series of other initiatives.
YASSSterday the one & only @Peppermint247 hosted our first-ever #MacysPride Drag Brunch benefiting @TrevorProject. To say it was an absolute blast is an understatement. Thank you to everyone who came out & helped bring love to life ❤️ https://t.co/gC96oDl7TG pic.twitter.com/aiwzzo8UgL

— Macy's (@Macys) June 24, 2019
Are New York workers ready for the future? The Rockefeller Institute of Government attempted to answer that question at a June 28 event in Albany. State Director of Workforce Development Madhuri Kommareddi laid out two broad priorities for statewide workplace development in the coming years.
The first priority is to train 300,000 people to fill vacant jobs across the state. There is also a need to restructure the workforce development system itself to better prepare people for the jobs of the future. Just over half of all jobs statewide could be automated within the next 20 years, according to a recent analysis by the Rockefeller Institute.
"As the economy does continue to shift – automation isn't just in the future, it's happening now; AI is happening now," Kommareddi said. "The gig economy is taking a greater and greater portion of our jobs today. How are we making those investments to make our system more flexible and adaptable?"