Boosting HIV awareness after prison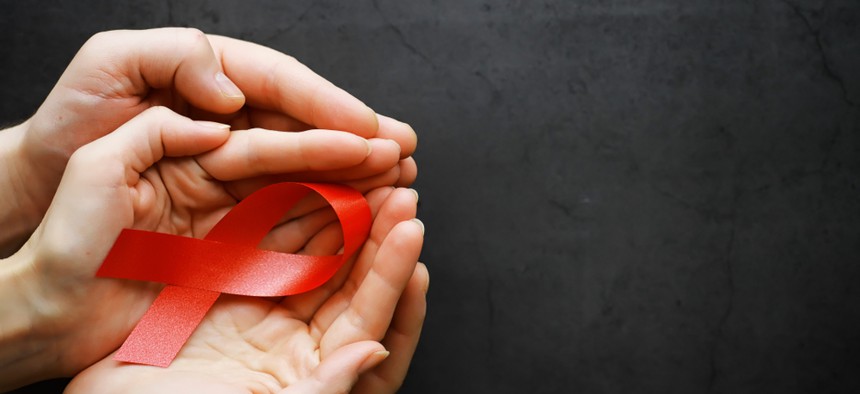 A new state law aims to boost HIV awareness among recently incarcerated people. A bill awaiting Gov. Andrew Cuomo's signature would require the state to provide educational materials on HIV/AIDS prevention to individuals before they are released from prison. A new blog post on the website of The Fortune Society explains why this is a big deal. 
"Over 70% of people transitioning out of incarceration return to communities disproportionately affected by socioeconomic and health disparities," reads the post. "Without adequate resources upon release, formerly incarcerated individuals who are living with HIV or AIDS often lack sufficient access to medication, medical services, and supportive care. Additionally, individuals who are not living with HIV or AIDS may not be aware of recent advances in prevention such as PrEP and PEP, or where to access such resources."
The New York Legal Assistance Group took to social media to trumpet a client's release from ICE detention. Alma Sofia Centeno Santiago of Queens had faced deportation back to her native Guatemala until the nonprofit – with help from elected officials and pro bono legal counsel – secured the release of the pregnant mother of two U.S. citizens. Santiago had illegally crossed the southern border at age 18 and was served an order of deportation after missing a court appearance in San Antonio, Texas, the Daily News reports. NYLAG had a camera on hand to record the jubilation following her release this week.
 
This is the moment Alma reunited with her nephew after 4 months in #ICE detention, where she was denied basic care, and was almost deported in retaliation for speaking out.

Thanks to @GT_Law @SenGillibrand @RepGregoryMeeks @CabanForQueens & all who fought with us to #FreeAlma. pic.twitter.com/gTlpErTU6e

— New York Legal Assistance Group (NYLAG) (@nylag) July 6, 2019
Wild Apricot has a list of dozens of free classes in July on a range of nonprofit-related subjects. This includes a July 8 crash course on the "hidden power of donor surveys," as well as free webinars fundraising, social media, human resources, and other hot topics. See the full list here.
The New York City Department of Social Services has approved a number of contracts with nonprofits that provide housing to people living with HIV/AIDS. This includes a five-year, $4 million contract with The Doe Fund; a four year, $7.7 million contract with Ryer Avenue HDFC; a one-year, $1.1 million contract with Harlem United Community AIDS Center; and a one-year $1.1 million contract with Unique People Services.
Community House Housing Development Fund Company also got a six-year, $1.6 million contract. The money will fund single room occupancy housing for homeless adults at 357 9th St. in Brooklyn, according to the City Record. Urban Strategies received a six-year, $6 million contract to operate the Urban Strategies Maternity Shelter located at 808 Saratoga Ave. in Brooklyn.