Anti-terrorism security for nonprofits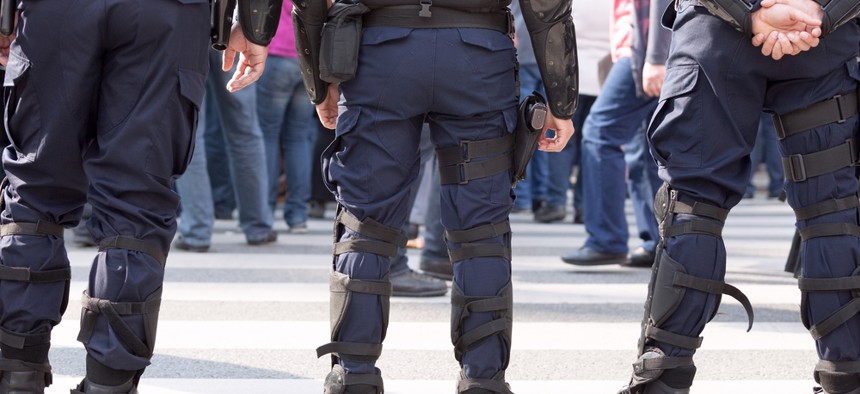 The Fortune Society announced its new chief operating officer. Lou Miceli has experience in the social services sector, most recently serving as chief program officer for Semper Fidelis Youth Leadership Academy. The nonprofit, which supports the formerly incarcerated, also announced that Donald Powell will join its executive team as associate vice president of development and communications. Powell actually started his career at the Fortune Society as a formerly incarcerated person in 1993. Since working there as an HIV coordinator, he has spent more than two decades involved with the LGBT community and incarcerated people. 
The New York Bar Foundation awarded two grants to Her Justice for the upcoming year. A $10,000 award from the foundation will go toward helping low-income women in New York City manage their debt and improve their credit. The organization also received the Joan L. Ellenbogen Memorial Fellowship, which will fund a fellow to join the nonprofit's efforts to help clients seeking divorce. 
The New York State Department of Health released a new statewide community-based organization directory and engagement survey. The survey asks nonprofits about the services they provide to address the social determinants of health for Medicaid members. That information will be used to create a new CBO directory to connect managed-care organizations with value-based payment contractors.
The New York City Department for the Aging awarded a $667,663 contract to the Jewish Association for Services for the Aging. The funds will go toward providing senior services. The city Human Resources Administration also announced its intention to renew contracts with the Legal Aid Society and Legal Services NYC for "maximizing access to federal disability benefits." Automon, a provider of case management software for courts, received a $585,638 contract from the city Department of Probation. 
The city Department of Youth and Community Development released a request for proposal for its Summer Youth Employment Program. The department is looking for one contractor to develop and deliver a digital work-readiness training curriculum as well provide training and support to the department's staff. 
High-risk nonprofits in New York City are set to receive $11 million in federal funding for anti-terrorism security. The funding will be awarded to 116 nonprofits that apply for the support, according to a press release from U.S. Sens. Charles Schumer and Kirsten Gillibrand. The announcement highlights religious organizations such as synagogues, churches and mosques as examples of nonprofits that may qualify as high-risk. The push for heightened security comes in response to high-profile mass shootings targeting religious institutions such as those in Pittsburgh, Pennsylvania and Sutherland Springs, Texas, as well as other reports of attempted bombings and death threats. 
Brooklyn Neighborhood Services will receive $100,000 from New York City to help seniors. The funding comes from the city Department for the Aging because it recently designated the 36th City Council District as "a naturally occurring retirement community," the BK Reader reports.That means the area is home to a significant number of older adults and therefore able to get additional resources for senior services.