Funding opportunity for nonprofits serving people of color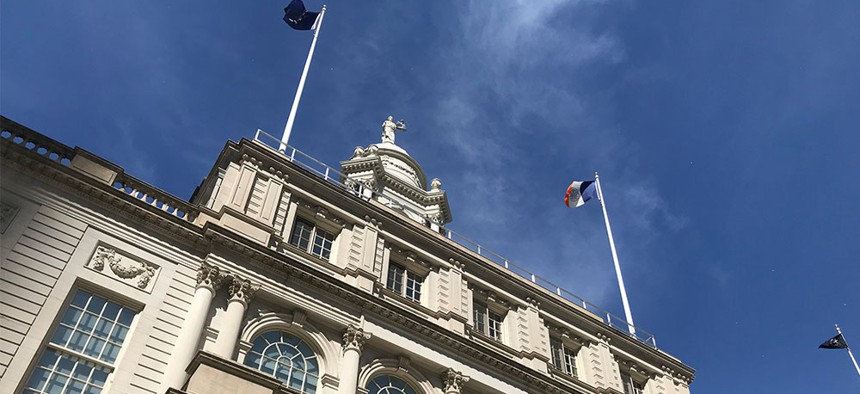 The Communities of Color Nonprofit Stabilization Fund is accepting applications for its sixth round of grants. The goal of the funding is to help nonprofits with capacity-building projects, whether it relates to financial management or leadership development. Applicants must be New York City-based nonprofits that offer direct services in communities where more than half the population is made up of people of color. The request for applications also notes that applicants should have "a demonstrated record of outreach to communities of color for recruitment of the executive director or CEO and members of the board of directors." Award amounts may be as high as $45,000 for some organizations. Find out more here. 
Samaritan Daytop Foundation raised $140,000 at its Staten Island charity event. Foundation board member Vincent Pitta hosted the organization's fourth annual Golf Invitational and Dinner, which included a golf tournament, raffle, and dinner reception. The event also honored Ron Scimone, chief operating officer of ADCO Electrical Corporation. Mitchell Netburn, president and CEO of Samaritan Daytop Village, credited Scimone "for his outreach to his network, which resulted in record donations at this event."
Advocacy groups organized a protest in support of overdose prevention centers outside Gov. Andrew Cuomo's Manhattan office in Midtown. Housing Works, VOCAL-NY and the Harm Reduction Coalition planned the protest, which ended in the arrest of 13 people. The organizations were pushing for the stalled centers and more efforts to address opioid overdose deaths. This comes soon after the city announced a slight decrease in overdose deaths, although the more recent data shows overdose deaths have increased in the state.
Well the real @NYGovCuomo hasn't come down out of his tower to talk to us about saving lives, but the huge image of his head has arrived just in time to oversee the arrest of #EndOverdoseNY advocates! @HarmReduction @VOCALNewYork @EndOverdoseNY @housingworks #IOAD pic.twitter.com/MffctdCK2Y

— Mike Selick (@Mike_Selick) August 28, 2019
Scholarships are available for trainings to support health workers, social workers, and mental health counselors. The Outreach Training Institute is hosting six trainings – one in Queens and the rest in White Plains – in the coming months on cognitive behavioral therapy and early intervention for people with substance abuse. Applications for the scholarships to attend are open to people who work in licensed health care facilities, such as hospitals and community-based clinics.
The New York City Administration for Children's Services' therapy dog program was featured on Fox 5 this week. Department Commissioner David Hansell and president of the Good Dog Foundation, Rachel McPherson, appeared to discuss the nearly year-long partnership to bring furry friends to foster children in the city.