ICE visits a Brooklyn homeless shelter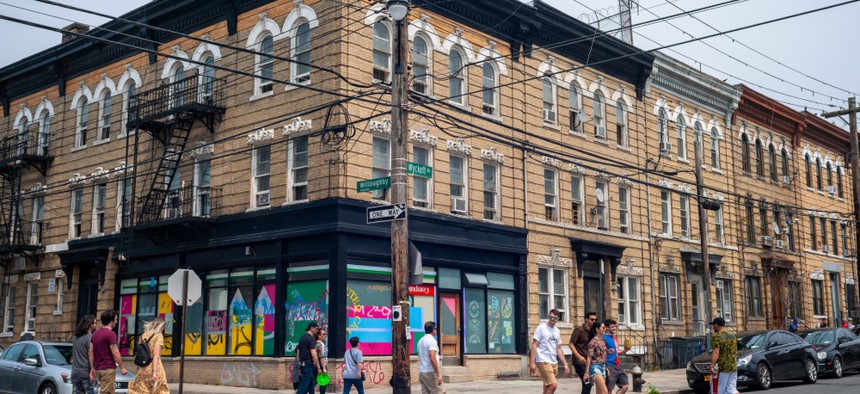 U.S. Rep. Carolyn Maloney will join a coalition of prominent nonprofits to call for increased funding for human services. She and members of the Federal Tax & Budget Response Team will hold a press conference this coming Wednesday to promote the issue in the federal budget. Maloney has already been active in pushing for support to nonprofits – just two months ago, she introduced the Nonprofit Relief Act, which would adjust the 2017 federal tax law to be more financially favorable to nonprofits. And the advocacy team she will join includes some well-known local organizations: FPWA, Catholic Charities Archdiocese of New York and UJA-Federation of New York, among others.
The Brooklyn Bar Association Volunteer Lawyers Project has two new board members. They are: Adam Gilbert, a partner at Nixon Peabody LLP; and Alexander Kaplan, a partner at Proskauer Rose LLP. Gilbert focuses on complex commercial disputes, with an emphasis on commercial real estate disputes. Kaplan is an expert in copyright and trademark law, having represented many major music labels and recording artists, including Lady Gaga.
The Long Island Unitarian Universalist Fund approved $218,000 in funding to 10 nonprofits so far this year. The organization is funding nonprofits in Long Island that address everything from reducing racial bias in schools to advocating for reproductive rights. Here are the 10 organizations: 
Child Abuse Prevention Center

Empire Justice Center

ERASE RACISM

Latino Justice PRLDEF

LGBT Network

Long Island Advocacy Center

Long Island Progressive Coalition

NYS Census Equity Fund

OLA of Eastern Long Island

Planned Parenthood of Nassau County
Queens Council on the Arts is giving out $590,260 in grants this year. The amount of money the organization plans to give out increased by $62,660 compared with last year. The reason? The New York City Department of Cultural Affairs gave it a boost in funding this year. The council will give out grants ranging from $1,000 to $5,000 to Queens-based nonprofits "to create cultural projects and arts activities that enhance the vibrancy in Queens communities and neighborhoods." Grant applications will be accepted until Oct. 29, 2019.
WIN CEO Christine Quinn talked about a recent ICE visit to a WIN shelter on "Inside City Hall" Wednesday night. She praised the shelter's security guards for not allowing the immigration enforcement agents in without a warrant last week. The Trump administration's public charge rule also came up, with Quinn noting that shelter services were exempt under the rule. "I worry it will cause less people to seek shelter regardless of the facts because of the fear," she said. The former City Council speaker also brushed off a question about a possible mayoral run, saying: "I'm pretty busy running WIN, and that is my primary focus at the moment."
A Brooklyn shelter says @ICEgov agents tried to enter the facility earlier this week without a warrant. It was the same week ICE conducted mass raids in Mississippi.

Here's @chriscquinn telling @InsideCityHall how security responded. #NY1Politics. https://t.co/DN7ayQFIh7 pic.twitter.com/kbp4AruOh7

— Spectrum News NY1 (@NY1) August 15, 2019