IRS shows declining charitable giving deductions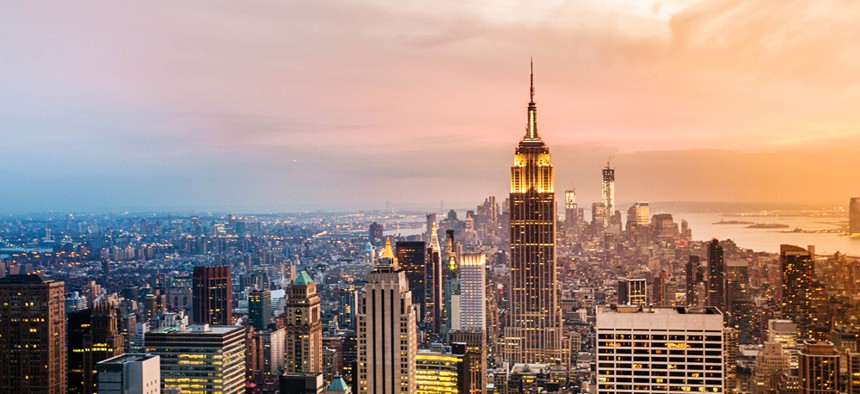 Recent tax return data from the IRS indicates changes to charitable giving deductions. The data on individual 2018 federal tax returns through July showed nearly 22 million fewer returns took deductions on charitable giving compared with 2017. About 12 million returns claimed the deduction this year to the tune of $103 billion. Still, the National Council of Nonprofits cautioned against putting too much stock in the data.
"The decline by more than a third of itemized charitable deductions does not by itself prove that charitable giving has plummeted by $57 billion in 2018," an email from the organization reads. "Individuals taking the standard deduction may still be giving to the nonprofit missions they care about."
Similar trends were seen in the IRS's last round of filing statistics, but experts say it will take time to get a better picture of the 2017 federal tax law's impact on charitable giving. Critics of the law have previously noted the possibility that it would cause a decrease in giving.  
The Department for the Aging intends to extend a contract with Sephardic Multi-Services Senior Citizen Center through a negotiated acquisition extension. The contract is for a neighborhood senior center, according to the City Record. The department similarly intends to extend "innovative senior center" contracts with Catholic Charities Neighborhood Services and Jewish Community Council of Greater Coney Island. 
Sister to Sister International received a $20,000 state grant to support higher education for girls of color. State Senate Majority Leader Andrea Stewart-Cousins secured the funding for the Yonkers-based organization's Science, Technology, Engineering, Arts and Math summer camp and academy, which runs through the school year. The programs support girls of color in middle or high school who live or study in Westchester. 
Maps allow people to see who are the funders and recipients of early childhood care and education grants in New York. The Peter R. & Cynthia K. Kellogg Foundation gave out the most grants related to pre-kindergarten in New York since 2006, according to data from the Early Childhood Funders Collaborative. The top New York-based recipients from these New York funders are the Queens Borough Public Library, the Robin Hood Foundation, and Kids Orbit.
For funding related to policy and advocacy over the same time period, The New York Community Trust gave out the most number of grants. The biggest recipient of funding for this issue area was Turnaround for Children, which got $25.3 million through 75 grants over the past 13 years. Next in line: MDRC, New Leaders, Rockefeller Philanthropy Advisors, and EL Education. Grant recipients for advocacy were especially concentrated in the New York City area.
The project to map philanthropic giving for early childhood initiatives was launched in December 2018 and is updated at least monthly. 
The Preservation League of New York state awarded $262,498 to 31 projects across the state. The funding from the Preserve New York grant program aims to help nonprofits and municipalities with preservation projects. Examples of that work include historic structure reports for cultural resource surveys. This year's recipients include: 
Preservation Buffalo Niagara in Erie County – $20,000

Historic Amsterdam League in Montgomery County – $14,560

Historic Districts Council in the Bronx – $14,000

Greene County Council on the Arts in Greene County – $13,191

Smithfield Community Association in Madison County – $13,017

North Shore Land Alliance in Nassau County – $12,000