Lyft's push to fight food deserts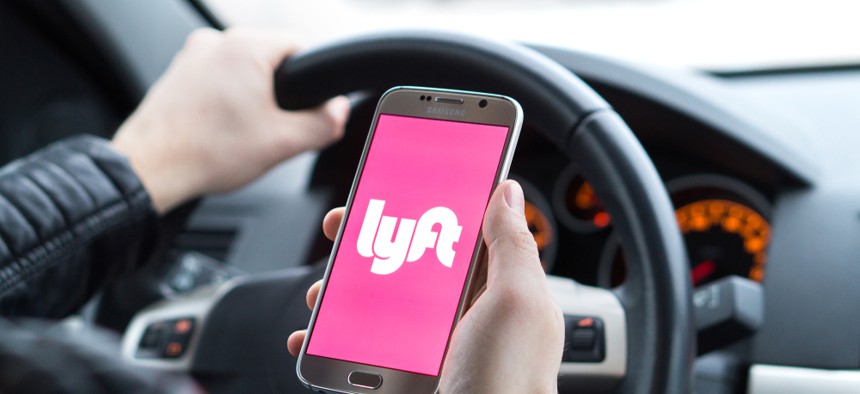 The Arc Westchester has filled two leadership positions. Deborah Mondello is joining the nonprofit as senior assistant executive director, where she will oversee supportive services for people with intellectual and developmental disabilities. Mondello has nearly 20 years of experience in the behavioral health field. Todd Bazzini is taking on the newly formed position of director of volunteer services and fund development. For the last nine years, Bazzini worked for the Special Olympics NYC Region as director of Program Community Outreach. 
The Brooklyn Community Foundation gave out a round of grants to immigration-focused organizations. It raised $35,000 for its Immigration Rights Fund in July in response to ICE raids planned for New York City. It gave $20,000 to the New Sanctuary Coalition, an organization led by Ravi Ragbir, an immigration activist who was nearly deported last year. The rest of the money went to Families for Freedom, which represents people facing deportation. It gave an additional $5,000 each to UnLocal and New York Immigration Coalition for their advocacy and outreach efforts.
Samaritan Daytop Village will unveil its newest Peer Alliance Recovery Center in the Bronx today. The center will be aimed at helping people with substance abuse disorder through coaching, workshops, and recreational activities, among other programs. The nonprofit already has nine programs running in the Bronx offering similar services, as well as housing and mental health support. 
Lyft is expanding beyond ride-hailing to help people in food deserts. The company has partnered with GrowNYC and BMS Family Health and Wellness Centers to launch a program to help families in Brooklyn get to grocery stores. Eligible families will get $2.50 Lyft rides to markets in the area. Who's eligible? Families that receive federal benefits targeted at low-income women, infants and children or that use BMS services. The program has been piloted in other metro areas, such as Washington, D.C. and Atlanta, Georgia, and Lyft is planning to expand to other cities.
A report from the Coalition for the Homeless argues that New York City's housing plan fails to fix the homelessness crisis. In 2017, there were about 560,000 households looking for affordable housing than there were available, according to the report. It also saw a disparity between the number of homeless single adults in shelters and the inventory of vacant housing that qualifies for the city's rental assistance program. The report pins the blame for the continued housing problems on Mayor Bill de Blasio's Housing New York 2.0 plan. The report came out just before the organization's rally in front of City Hall. Read the rest of the report below: