New York nonprofit uses Amazon Echo to help elderly and disabled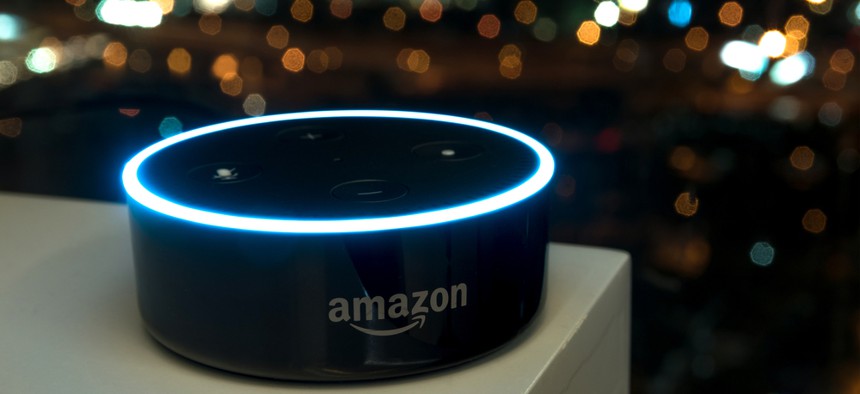 One nonprofit got a $55,000 grant to help homebound seniors and disabled people use the Amazon Echo Show. The New York Community Trust awarded the two-year grant to Carter Burden Network to provide the technology to 40 participants on Roosevelt Island. In partnership with the Roosevelt Island Disabled Association, the nonprofit will provide both the set-up and training to use the Echo for tasks such as hands-free calling, voice-controlled reminders, and social media. The program is part of a larger trend to use smart technology to help aging adults and those with disabilities – Amazon has itself looked into partnering with AARP to develop products targeted at the aging. 
The New York Women's Foundation honored a deceased board of directors co-chair through a new grant. Janet Riccio, executive vice president of Omnicom Group, who served the foundation for the past eight years, died from Lou Gehrig's disease in July. The Janet Riccio Grant will be used to help disabled women find economic security. 
"With this namesake grant, we hope to ensure that her legacy at The New York Women's Foundation lives on," said Ana Oliveira, president and CEO of the foundation.
New York Legal Assistance Group announced its first-ever chief equity and inclusion officer. Caprice Jenerson will lead the nonprofit's diversity efforts in addition to serving as the director of its pro bono and volunteer unit. It's another step NYLAG has taken to promote inclusivity, having also recently worked with the organization Race Forward to address racial inequity. 
About one in five Native American children lived in families earning less than 50% of the poverty level in 2017. According to recent data from the Annie E. Casey Foundation's National KIDS COUNT Project, the percentage of Native American children in what is deemed "extreme poverty" remained consistent from 2015 to 2017. Over the same time period, those numbers declined each year for African American and Latino children. The foundation also provided new data that finds most parents in the United States are working, an indicator for childhood economic well-being.
Columbia University announced a new director and chief curator of its Miriam and Ira D. Wallach Art Gallery. Betti-Sue Hertz, a New York City native, is returning after 20 years in California's art museum field. Hertz worked as the director of visual arts spaces in the South Bronx early on in her career; her curating work has focused on "the areas of global exchange, the urban environment and the intersection of aesthetics and social issues." She fills the position left by Deborah Cullen-Morales, who left last year to become the executive director of the Bronx Museum of the Arts.