Number of New Yorkers on public assistance hits new low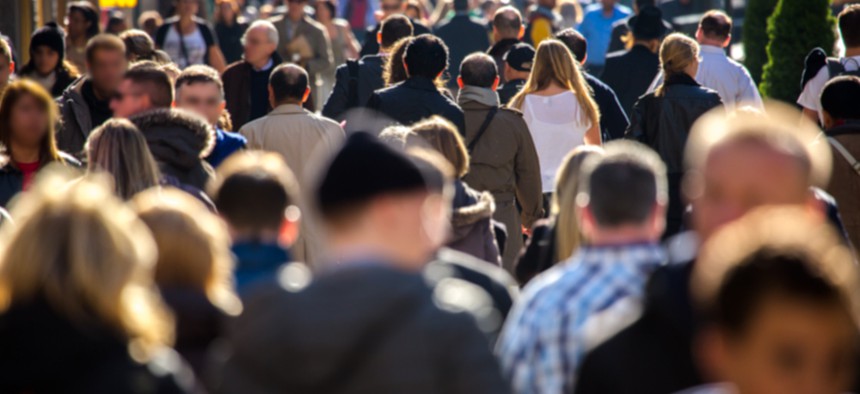 The number of New Yorkers on public assistance is the lowest it's been in 56 years. A recent analysis from the New York City Independent Budget Office found that 331,700 residents received cash assistance in June 2019, the fewest that have received benefits since 1963. In between that time, that number has fluctuated, with the number of recipients peaking at more than 1 million in 1995. Since then, the population of those receiving cash assistance decreased by 71%. The report attributes the drop over the past two decades to welfare reforms from the city, state and federal government. These trends would likely worsen under the Trump administration's proposed public charge rule, which would penalize legal immigrants seeking out public benefits.
The National Science Foundation awarded the nonprofit Global Kids a new grant. The funds will support a pilot study, done with Adelphi University, that offers STEM instruction for children who are traditionally underrepresented in STEM fields. It's an initiative supported by the foundation's Advancing Informal STEM Learning program, which focuses on STEM engagement and learning. 
WIN opened a new supportive housing building on the Upper East Side. The building offers 17 one- and two-bedroom apartments for women and children on 316 East 91st St., with its first residents starting to move in during the fall. The ribbon-cutting for the opening was attended by several local officials, including U.S. Rep. Carolyn Maloney and state Sen. Liz Krueger. See photos here.
FPWA gave out $2,000 scholarships to 12 New York City college students on Monday. The organization announced the awards, which are given to academically successful upperclassmen in financial need. The money will go towards covering the cost of tuition, books, health care, and study abroad. FPWA has been giving out similar scholarships for more than 30 years, with a deliberate focus on juniors and seniors.
New York colleges, universities and organizations were rewarded for their efforts in supporting diversity in STEM fields. INSIGHT Into Diversity magazine announced its list of honorees for the 2019 Inspiring Programs in STEM Award. The honorees from New York state include: Touro College of Osteopathic Medicine in Harlem, Adelphi University, Albert Einstein College of Medicine, and Year Up. Touro and Albert Einstein were honored for their programs to help middle schoolers and high schoolers interested in health and medicine. 
"TouroCOM Harlem was founded with a mission to increase the number of underrepresented minorities in medicine," the school's dean, David Forstein, said in a statement. "We are very proud of MedAchieve and how it helps fill the pipeline of minority students who wish to practice medicine."