The launch of the CreateNYC Language Access Fund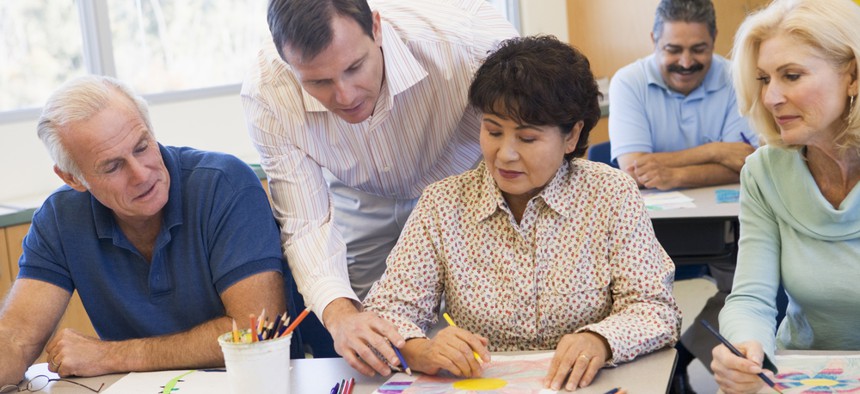 New York City Councilmembers will honor 15 young people in foster care on Tuesday. The honorees were involved in advocating for academic and coaching support for older foster youth, an effort that has led to the city investing $10 million in such a program. Advocacy for the program was driven by the Fair Futures campaign, a coalition of foundations, child welfare organizations, and other nonprofits working with the lobbying company Capalino+Company and the public relations firm BerlinRosen, according to the Chronicle of Social Change. 
The New York City Department of Cultural Affairs launched a $500,000 grant program for arts and cultural programming geared to non-English speakers and multilingual people. The CreateNYC Language Access Fund is one of the many efforts the department has pledged to take to support access to arts and cultural institutions for underrepresented communities. 
"Half of all New Yorkers speak a language other than English at home," Commissioner Tom Finkelpearl said in a press release. "Imagine the richness lost if those millions of people don't – or can't – contribute to the cultural life of our city as artists and audiences."
The first cycle of the fund will give out grants ranging from $5,000 to $25,000 to eligible nonprofits. 
The Child Center of NY received about $1 million in federal funding. The U.S. Department of Health and Human Services awarded the money to the nonprofit for child care services for low-income families throughout New York City. The funding is part of the department's Early Head Start programs, which primarily give support to pregnant women, infants, and toddlers. 
The New York City Department of Social Services awarded a $702,006 contract to Community Access. The funding will go towards supportive housing for homeless single adults at 29 East 2nd St. in Manhattan. The Blue Card, a nonprofit dedicated to providing financial help to Holocaust survivors, received a $284,500 contract from the city Department for the Aging for senior services. The Administration for Children's Services is entering a negotiated acquisition contract with Public Consulting Group for services related to Supplemental Security Income for youth in foster care.
A new report from the Vera Institute of Justice shows how policing practices drive mass incarceration. The likelihood that arrests lead to being admitted to jail has increased over the past 25 years, the report shows, and that more time spent in jail increased the likelihood of being found guilty and receiving a harsher sentence. Who does this trend most affect? Low-level offenders, who make up the majority of arrests, and people of color. Read the report below: