New York City Council boosts funding to support immigrants facing deportation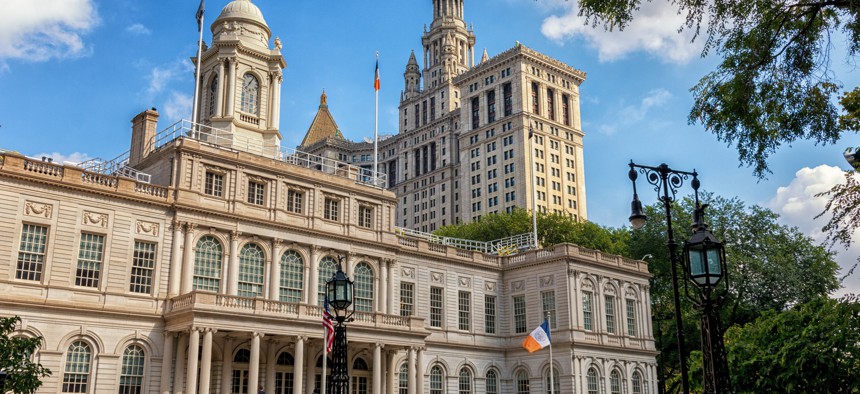 The president and CEO of the New York Foundling appeared on "MetroFocus" Monday evening to discuss the organization's 150th anniversary. Bill Baccaglini talked about the organization's history, which marks it as one of New York City's oldest social service providers, and about an emotional moment from its reunion weekend honoring the anniversary. Watch the video here. 
Friday is the deadline to apply for grants to support youth and under-served populations in Chelsea and Hudson Yards. The West Side Community Fund and Citizens Committee for New York City are offering three levels of grants. Eligible organizations – nonprofits, city agencies, community groups, and even some individuals – or projects should be based in the neighborhoods or serve their residents. 
Onondaga County is hosting teams from Albany, Erie and Monroe counties today to talk about family-centered child welfare. The collaboration aims to help localities prepare for the implementation of the federal Family First Prevention Services Act that will take effect in New York in two years. One of the requirements includes a transition to more family-oriented foster care programs, which Onondaga has expanded in the past two years. James Czarniak, the deputy commissioner of child and family services for Onondoga, will lead staff as they discuss best-practices on everything from financing to coordinating with family courts. 
"Onondaga County demonstrates that a shift to kinship care and family foster care is not just desired and possible, but that it is feasible," said Rashida Abuwala, director of programs at the Redlich Horwitz Foundation, which is supporting the site visit. 
The New York City Council announced $16.6 million in funding for the New York Immigrant Family Unity Project for this coming fiscal year. The project received a boost of $5 million compared with last year, which will go toward increasing the project's reach to provide free legal services to immigrants facing deportation. The Bronx Defenders, Legal Aid Society, and Brooklyn Defender Services provide services for the project. 
Breaking Ground broke ground on its first-ever passive house project in Mott Haven. Betances Residence will provide 152 apartments to formerly homeless and low-income seniors, including current public housing residents, in New York City. Abiding by passive house standards, the development is particularly energy efficient – the energy demands from heating and cooling in such buildings can drop up to 90% compared with existing ones. Funding from the city, state and private entities such as Wells Fargo Bank and The Corporation for Supportive housing made the project possible.
So much buzz here at Mott Haven, #Bronx where @BrGround has broken ground for 152 units of affordable + #supportivehousing. The incoming formerly homeless seniors will benefit from awesome @CUCSnyc & @Dream_Yard programming. Can't wait for the ribbon-cutting! pic.twitter.com/xmD8m2efz3

— The Network (@theNetworkNY) September 10, 2019