Nonprofit figures join New York City Commission on Gender Equity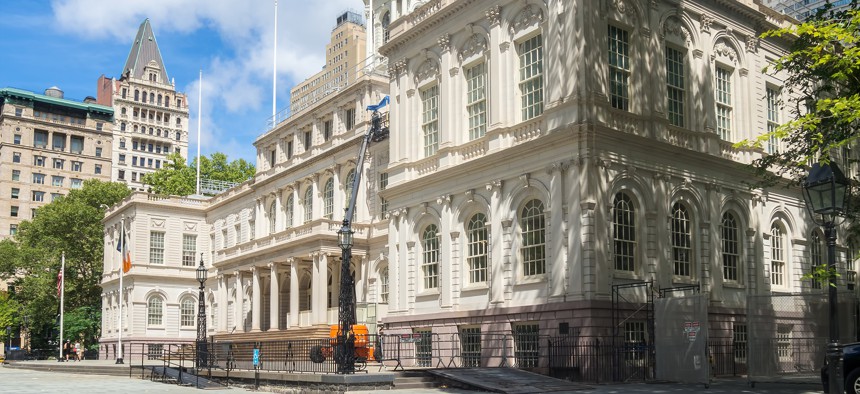 Good Shepherd Services' Bronx Rises Against Gun Violence program has expanded. The nonprofit celebrated its new office on Fordham Road on Wednesday, joined by a host of local elected officials, including New York City Councilman Fernando Cabrera and Senator Gustavo Rivera. Rivera announced that he would give $8,000 in funding for the anti-gun violence program. 
"When it comes to some of the resources that need to come to our neighborhoods, particularly as it relates to making sure we can stop violence and change neighborhoods on that micro-level, every single day that adds up to the big stuff," Rivera said. "You have a commitment from me that you will always be on my list. This organization will always be on my list." 
The New York City Department of Social Services has awarded a $3 million contract to the Urban Resource Institute. The funding will support a Women's Safe Start emergency shelter. Volunteers of America – Greater New York received a $1.8 million contract from the department to provide supportive housing for homeless single adults. Electricity is also on the department's agenda, as it awarded a $3.5 million contract to P&M Electrical Contracting Corp. The department also published a request for information seeking feedback on how the city can distribute food for its Emergency Food Assistance Program.
The city Administration for Children's Services intends to enter a negotiated acquisition with the The Children's Village to provide on-call wraparound services for pregnant and parenting youth in juvenile justice facilities. And on Sep. 30, there will be a public hearing for a proposed $500,000 contract between the department and Youth Advocate Programs for a family reunification program. 
Nonprofit leaders are joining New York City's Commission on Gender Equity. Mayor Bill de Blasio announced the appointment of the six new commissioners Tuesday, including Sasha Ahuja, chief of staff at Girls for Gender Equity, and Sherry Hakimi, executive director of genEquality. 
AARP Foundation is seeking applications for projects helping low-income seniors become more socially connected and find more food security. Grants for direct service projects are likely to be higher, ranging from $100,000 to $250,000 per year for up to three years, while research, education, outreach and field-building projects tend to receive between $50,000 and $150,000 per year for up to two years. The deadline for applications is Oct. 18, with the grant term beginning at the start of 2020.
The John A. Hartford Foundation announced funding for three initiatives totaling $6.8 million. The American Geriatrics Society received $2,631,930 for three years for its workforce program to improve how primary care is delivered to seniors. Also receiving grants: the aging and health reporting desk at Kaiser Health News, and Massachusetts General Hospital. 
A philanthropic leader with JPMorgan Chase is going to head the National Center for Family Philanthropy. Nicholas Tedesco currently serves as a senior philanthropic advisor of the bank's Philanthropy Centre based in New York. Tedesco will take over as president and CEO of the center starting in December, becoming the second president in the organization's history.