Why New York nonprofits struggle with technology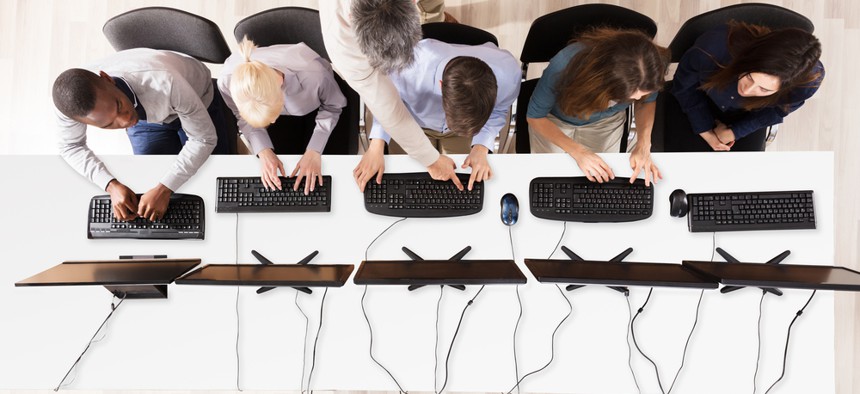 Nonprofits have a technology problem.
While many organizations are collecting data on their programs, a Salesforce survey of nonprofit executives found that fewer than half found it easy to analyze, and only 27% prioritized improving data management. And although 89% of nonprofit professionals in one poll thought artificial intelligence would make their advancement teams more efficient, only 15% used it. To find out more about these and other related challenges, NYN Media got in touch with several participants of NYN's upcoming 2019 Nonprofit Checkup event on Sep. 12.
Technology can be helpful for making organizations run more efficiently, whether it's through automating input into donor databases and having calendars to keep track of grant deadlines. But even basic technology like email is vital to any nonprofit's day-to-day work.
"We've had a couple of instances where people have been hit by ransomware," Thomas Dewar, executive director of information technology at Lutheran Social Services of New York, said in reference to other nonprofits, "and it's taken down their entire system, and their system couldn't work at all. … If your computer's not working, people are like can I go home, I can't do anything." 
But when organizations are working on limited budgets, deciding when to prioritize funding for services like information technology can be difficult. It's a problem exacerbated by the fact that administrative costs like technology often are less likely to find funding in city and government contracts. However, New York City has been making efforts to account for more of these costs, as outlined in its Cost Policies and Procedures Manual for human services organizations. Under the Capital Expenditures and Equipment section of the manual, telephone networks, information technology equipment and systems and printing equipment are listed as examples of possible direct costs contracts can fund.
Still, there is a "digital divide" between larger organizations with stronger funding compared with more grassroots ones, said Nancy Wackstein, director of community engagement and partnerships at Fordham University Graduate School of Social Service. "Some can afford it and some can't, and if not, you're doing a lot manually and that's a problem."
Regardless, Dewar recommends nonprofit executives invest in quality technology to save in the long term. Using cheaper or donated equipment can force nonprofits to spend more on in-house staff or consultants to help.
One of the other challenges that some nonprofits face is handling confidential information for clients, such as Social Security numbers. This makes having encrypted emails particularly important for some organizations, said Michael Schmidt, the director of AJC New York. But solutions don't always have to be incredibly complex: Lutheran Social Services of New York uses Microsoft Office 365 to create automatic reminders to encrypt emails that include sensitive information. And Microsoft has leaned into creating services and packages targeted toward nonprofits' needs.
To learn more about strategies nonprofits take to improve their technology – and handle everything from communications to financial health – attend NYN's Nonprofit Checkup event next week.
Editor's note: This article has been updated to clarify that the mention of ransomware attacks are not related to Lutheran Social Services of New York but other nonprofits.