Youth jobs program cuts raise uncertainty for nonprofits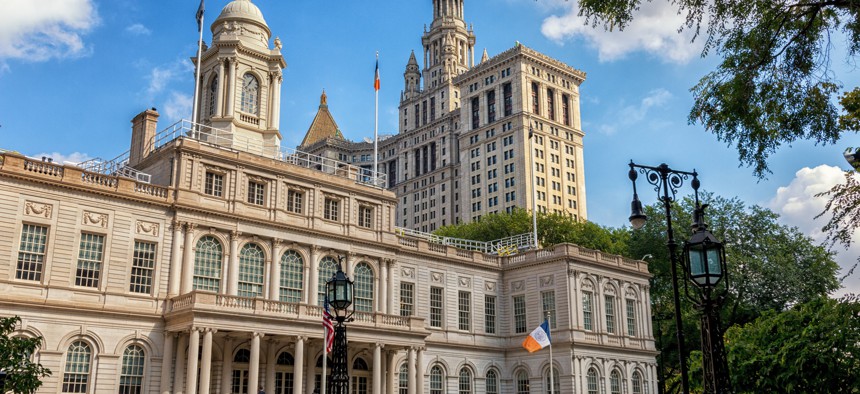 New York City's decision to cut a city-funded program that employs youth during the summer because of the COVID-19 outbreak has left providers confused and uncertain about whether prior funding commitments to human services organizations will be upheld.
Several nonprofits said that the city Department of Youth and Community Development had not yet responded to their questions or otherwise put out any guidance as of Thursday morning aside from that included in an email sent out Tuesday notifying them that the Summer Youth Employment Program would be stopped. 
"(The Department of Youth and Community Development) has been in contact with (Summer Youth Employment Program) providers," Dayana Perez, a press secretary with the department, said in a statement. "If additional guidance becomes available, we will inform them."
After the agency initially gave 24 hours notice to nonprofits to get reimbursed for costs related to winding down their participation in the program, it extended the deadline late Thursday evening to April 15 after several organizations sent a letter to City Hall asking for more time.
"We think that the operational piece of it was really, really challenging, to the point where (it was) close to impossible to shut anything down effectively in 24 hours," said David Garza, president and CEO of Henry Street Settlement. His organization had planned to incur additional costs by taking longer to shut down the program."We're not going to change our operational standards, or our organizational values, to do the impossible," he said. 
Wayne Ho, president and CEO of the Chinese-American Planning Council, which is losing about $1 million from its program contract, said the decision has also hurt chances for many nonprofits to take full advantage of a new federal loan program. The Paycheck Protection Program provides loan forgiveness to recipients but only if they retain staff. But nonprofits providing the jobs program have been forced to lay off staff, disqualifying them from accessing the loan's full benefits.
Ho also said the cuts called into question his confidence that the city would uphold other financial commitments to nonprofits. Guidance sent out from City Hall on March 18 promised nonprofits that as long as they continued to work with their contracting agencies to "continue, modify or suspend services, they will get paid their contracted expenses."
"They're telling us that we're essential to their recovery and to meeting the current relief efforts of COVID-19, but they're just going to give us 24 hours notice," Ho said. "And what says that they're not going to cut my early childhood programs next? What says they're not going to cut domestic violence programs?"
More cuts are sure to come, though to which parts of the city budget remain to be seen. This $1.3 billion round of budget cuts has been criticized as insufficiently aggressive given the major budget shortfall facing New York City because of the coronavirus. Even so, several nonprofits and youth advocates have called for the program to be reinstated. But for now, the agency has no plans to bring it or a similar program back for this summer.