What de Blasio's proposed budget means for nonprofits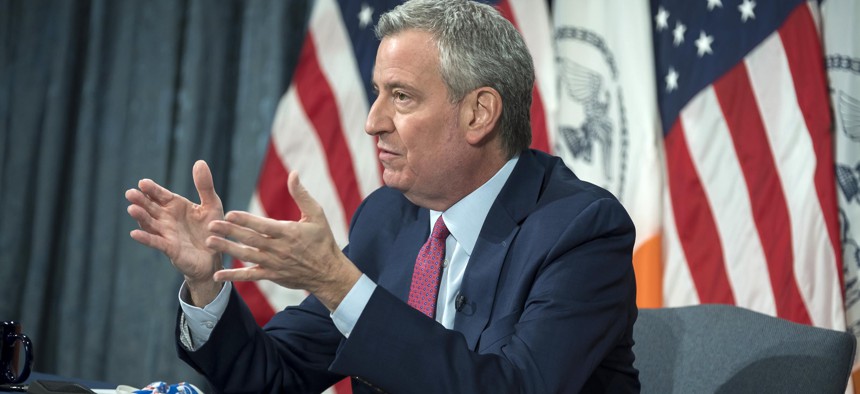 New York City Mayor Bill de Blasio released a $92 billion preliminary budget for the next fiscal year last week, which, among other priorities, would restore funding for the Summer Youth Employment Program and continue to fund the administration's emergency food program and free child care initiative.
After a budget battle that resulted in the Summer Youth Employment Program being only partially funded last year, the proposed budget would bring back the program to its full capacity with $132 million in funds for fiscal year 2022. However, it suspends the School's Out New York City summer programming. The budget would also allocate $52 million to GetFood NYC – the city's emergency food distribution system created during the pandemic – and $62 million for the city's child care program available to students enrolled in blended learning. Another $17 million would be dedicated to expanding WiFi in homeless shelters, where many homeless students have struggled to access online classes.
The preliminary budget doesn't address funding for the Indirect Cost Rate initiative, which faced a $20 million cut across various city agencies last year. "Human services providers are working day and night to keep New York neighborhoods afloat and, still, they do not know how much they will be reimbursed for their services," Susan Stamler, executive director of United Neighborhood Houses, said in a statement.
There is also a $40 million reduction in school allocations in the preliminary budget, which could negatively affect community schools and the Learning to Work Program, which many nonprofits have pushed to keep funded. 
The Fair Futures Campaign – a coalition of child welfare nonprofits, advocates and youth – has called for more support to the mentorship program for foster youth launched in 2019. "For teens and young adults living in a constant state of instability, Fair Futures is their rock," reads a statement from the campaign. "That's why we were so disappointed to see that the Mayor did not baseline the necessary $20 million investment in the model to ensure no young person loses their vital Fair Futures support system during a global pandemic."