Coalition wants state budget to include $19.5M for Asian Americans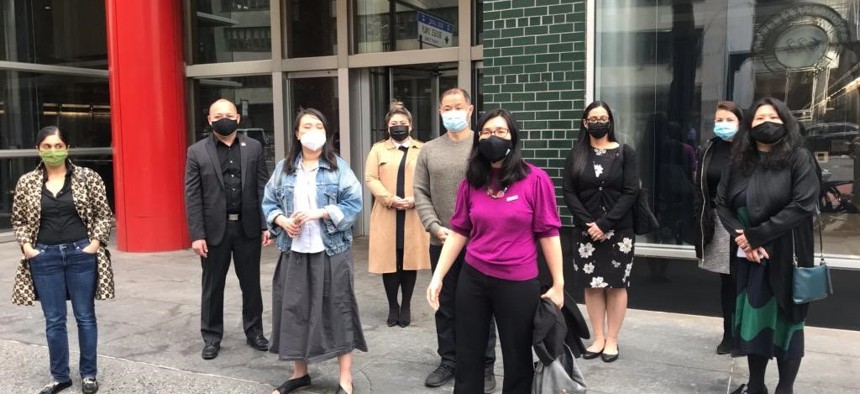 A group of nonprofits, foundations and others are calling on New York state leaders to allocate $19.5 million in this year's budget to support Asian American New Yorkers and organizations serving them.
The proposal would set aside $15 million for Asian American social services organizations to continue initiatives responding to anti-Asian bias incidents and operate programs for food access, health care, housing and other support. 
The group has also pushed for New York to require state agencies to collect data about specific Asian American ethnic groups. Gov. Andrew Cuomo vetoed a bill that would have done this in 2019, to the frustration of Asian American advocates, who say the lack of data obscures the challenges certain ethnic groups face.
"Our communities were erased from the data that existed on the impact of COVID," said Anita Gundanna, co-executive director of the Coalition for Asian American Children and Families. "So, the disproportionality of how COVID has impacted our communities was not shown."
In addition, the coalition of nonprofits has called on the state to fund public education around COVID-19 testing, treatment and vaccines that is accessible to people who speak other languages. "Our communities have really suffered from misinformation that has spread because there wasn't enough clear information about COVID," Gundanna said. "And now, the anti-Asian hate has created such drastic levels of fear."
The proposal also makes suggestions for community organizations the state should consider funding in the areas of health care, seniors services, immigrant services, gender-based violence services, research and advocacy.