Vartan Gregorian, head of Carnegie Corporation of New York, dies at 87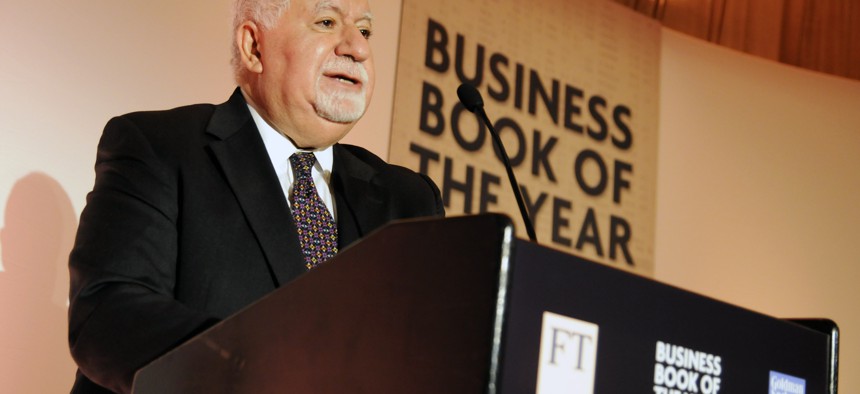 Vartan Gregorian, the president of the Carnegie Corporation of New York, and who has been credited with saving the New York Public Library system in the 1980s, died at 87 last Thursday.
"Vartan Gregorian served the Corporation for 24 years as an extraordinary leader and a devoted steward of Andrew Carnegie's legacy," Thomas Kean, chair of the foundation, said in a statement. "We will remember him most for his immense intellect, his thoughtful generosity, his witty, learned, and sly sense of humor, and his uncanny ability to both inspire and challenge each of us to do our utmost to advance the Corporation's mission above all else."
Gregorian had headed the influential foundation since 1997, overseeing philanthropic efforts to bolster democracy and education in the United State and abroad. 
Early in his career, he was an academic who taught European and Middle Eastern history. He became the president of The New York Public Library in 1981, at a time when the library was threatened by severe cuts during a fiscal crisis. About eight years later, when he left the role, Gregorian had raised $327 million in public and private funds and brought financial stability to the library system.
Other prominent philanthropic figures in New York expressed their respect for Gregorian. "After the 9/11 terrorist attacks, he came to me and said that something had to be done to save the city's arts and cultural organizations," former New York City Michael Bloomberg said in a statement. "That was the beginning of a partnership between Bloomberg Philanthropies and the Carnegie Foundation that would lead to many other collaborations, including – most recently – an effort he helped spearhead to support the city's arts, cultural, and social service organizations during the pandemic."