NYC homeless shelter security officers push for bill improving pay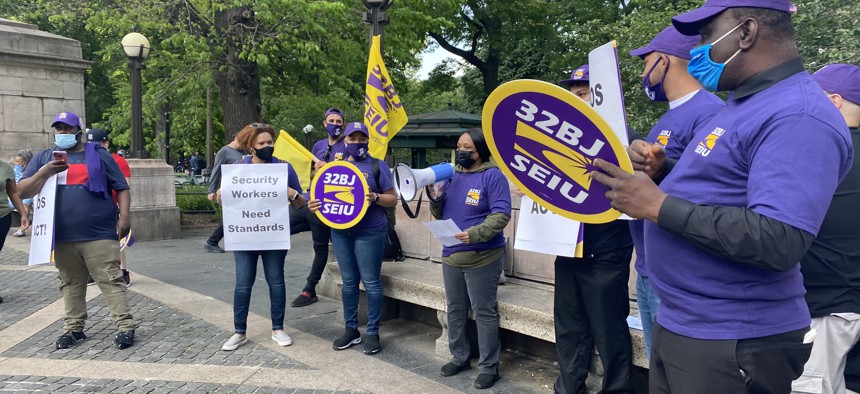 Security workers at homeless shelters rallied on Tuesday to get the New York City Council to take up legislation that would boost their salaries and provide additional training, AM New York reports. 
Members of Local 32BJ, City Council Speaker Corey Johnson, and Council Members Francisco Moya and Diana Ayala gathered in Columbus Circle in support of the Safety in Our Shelters Act, which includes two bills sponsored by Moya and Ayala. 
One piece of legislation would raise the salaries of security officers at city-contracted shelters to be in line with those employed by the city. According to the union, officers employed at nonprofit shelters earn up to $7,000 per year less than their peers employed directly by the city under a union contract. The other bill mandates that all shelter security guards receive 40 hours of training after being hired. 
Security officers at city shelters and Latino have argued that they receive inadequate pay and benefits, leaving some workers homeless themselves. 
"Currently, I live with my mom and work at the Children's Rescue Fund family shelter in Queens," Shaquille Sheppard, a security officer in Queens, wrote in a Queens Daily Eagle op-ed earlier this month. "After a long shift that ends at midnight, it takes me almost two hours to get back home. I have to address violent conflicts every day, make $16 an hour and have no health insurance."