NYC mayoral candidate Garcia joins calls to boost foster youth mentorship funding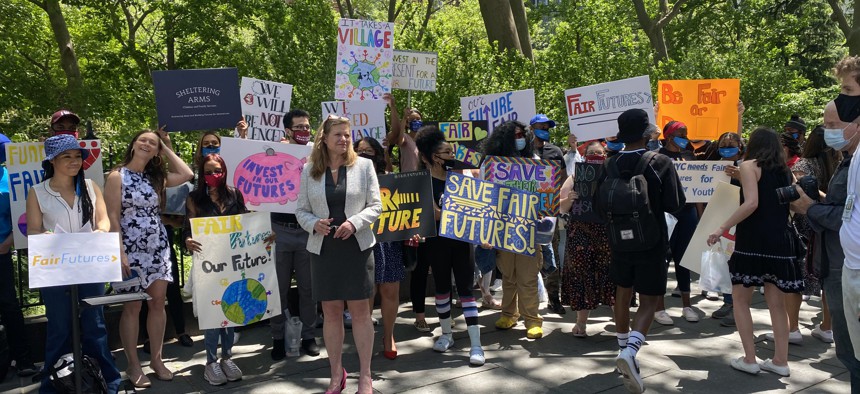 New York City mayoral candidate Kathryn Garcia joined child welfare advocates at a rally held on Wednesday in calling on Mayor Bill de Blasio to increase funding to a city program that provides mentors to foster youth.
The mayor's proposed budget allocates $2.7 million to the Fair Futures initiative, which supporters have said should be increased to $20 million and made permanent. Foster youth, nonprofits and elected officials who have backed the initiative say access to coaches and mentors provides those in the foster care system with valuable guidance, especially during the COVID-19 pandemic.
"When we make these types of investments, when we give people the coaches they need, the mentors they need, you know what?" Garcia said at the rally. "They don't get involved in the criminal justice system. They finish their education."
Garcia has emphasized her child welfare proposals on the campaign trail, which she said draw on her own experience as an adoptee with a sibling who spent seven years in the foster care system. Other mayoral candidates have also been supportive of the Fair Futures initiative. Brooklyn Borough President Eric Adams appeared at a virtual rally earlier this year calling for more funding, and Maya Wiley has pledged to commit $20 million to the initiative.