Nonprofits
Nonprofits struggled to stay afloat during pandemic
A new report details what can be done to fix long-standing problems.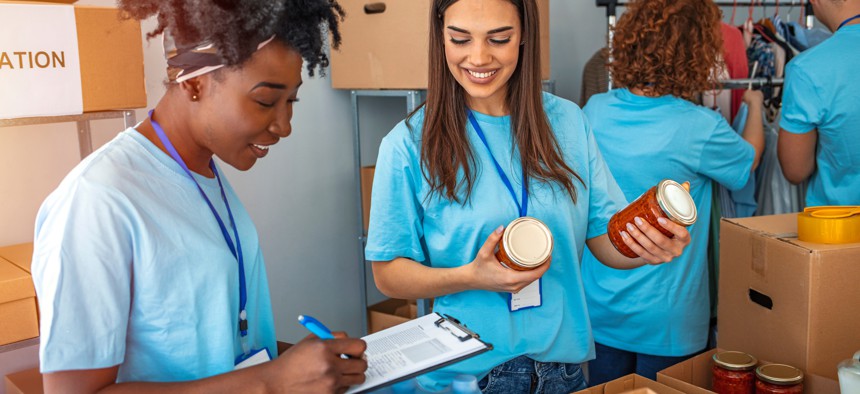 A task force led by the Human Service Council released a new report on the effects of the coronavirus pandemic on the nonprofit sector. The conclusions were grim: Many nonprofits created programs to respond to the pandemic while facing declining revenues that caused employee layoffs. The survey of nonprofits found that 82% launched new programs in telehealth, food assistance or direct cash grants, among other areas. Much of the blame, according to the authors of the report, was pointed at the New York City and state governments. "Nonprofits did all of this with little to no support or guidance from the government, despite providing services on behalf of the City and State and having to rely on government funding for the vast majority of their budgets," the report reads.
About half of the organizations surveyed reported a drop in revenue last year. And 62% of organizations had to permanently or temporarily lay off staff, or furlough employees.
As a remedy to these problems, the authors of the report created four major recommendations. The first was that because nonprofits are a big part of any disaster response operation, they need to be more involved in the response planning efforts early in the process. The report also recommended raising wages for human services workers, who typically make less than private sector workers. Another problem identified was delays in payments from the city and state to nonprofit providers. The report said the government should pay its contracts in full and in a timely manner. The last recommendation was to create a Procurement Reform Commission to reenvision how nonprofit providers contract with the government and how the government tracks the success or failure of those contracts. The report was compiled with the help of consulting firm Bennett Midland, which surveyed 65 organizations from Feb. 15 through March 8.