The many issues advocates hope Hochul will tackle differently than Cuomo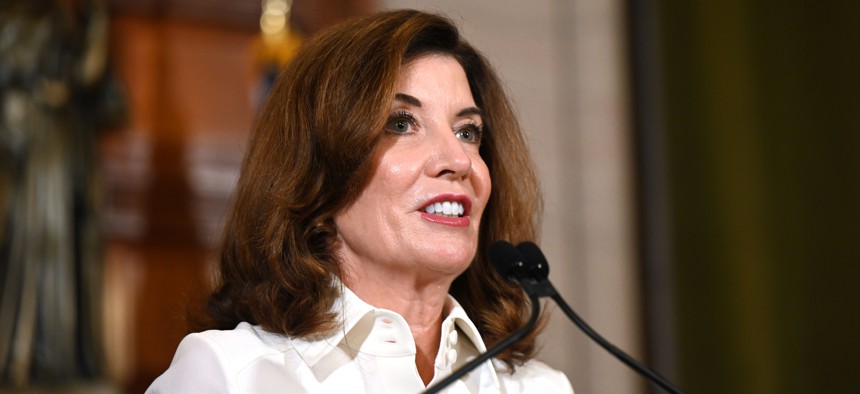 Gov. Kathy Hochul has officially been on the job for little more than a day, but advocates for housing, criminal justice reform, the environment and other issues have expressed hopes that she will make their policy priorities her policy priorities. Here are just a few of the many challenges on the governor's plate going forward:
Opioid overdose prevention
Activists who have backed the creation of safe injection sites, where people can use intravenous drugs with supervision, have expressed frustration that former Gov. Andrew Cuomo had backed off on a pledge to launch a pilot program creating such locations during his tenure. Housing Works and other community organizations are calling on Hochul to launch the pilot program creating five Overdose Prevention Centers in New York state, according to City Limits. 
Rent relief
Landlords and tenant advocates have each lambasted the rollout of the state's $2.7 billion rent relief program, which has been both slow to release funds and mired in technical difficulties – and with the eviction moratorium in New York expiring Aug. 31, the need to give out support has only become more pressing. Hochul announced yesterday that the state would hire more staff to process pending applications and appoint a team to identify lingering problems.
Excluded Workers Fund
The $2.1 billion Excluded Workers Fund, which aims to provide financial assistance to undocumented workers who lost work because of the COVID-19 pandemic, implemented requirements that some advocates for workers fear could stop many eligible people from accessing relief. They have called on Hochul to remove requirements like needing to provide proof that an applicant lost at least 50% of their income. While Hochul hasn't taken a stance on that issue, she did pledge to get money from the fund rolled out "with the same intensity" as the rent relief program.