New York State Attorney General Letitia James files amicus brief to protect Title X funding
New York State Attorney General fights for reproductive health care once more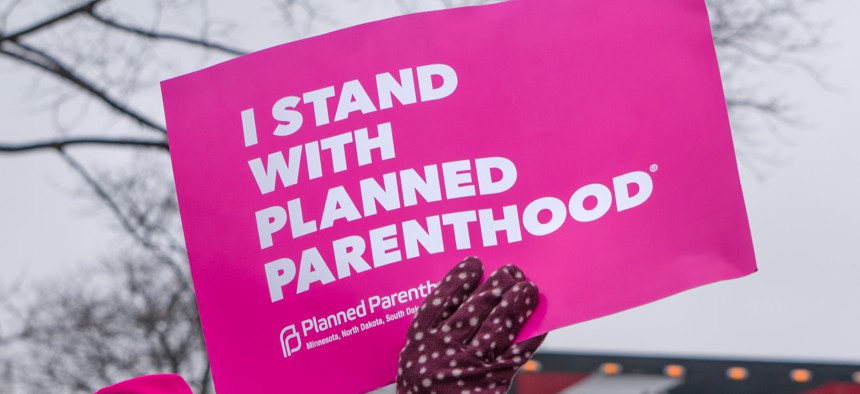 Title X funding has been the topic of a heated debate since the Trump administration implemented harmful restrictions in 2019. The Title X Family Planning Program is a federal grant program that was created in the 1970's to provide preventative services, such as contraception counseling, breast and cervical cancer screening, sexually transmitted infection screening and treatment and pregnancy counseling. 
In 2019, the Trump administration instituted what is called the "gag rule", which prohibits providers from providing abortion referrals and blocks health centers from receiving essential funding through a "physical separation" requirement. This caused a huge slash in funding for many clinics across the country, even shutting down some health centers. In October of 2021, the Biden administration reversed the domestic gag rule, allowing health centers to receive essential funding for preventative services once again. 
While the Biden administration has helped to propel reproductive healthcare further along through the reversal of the Trump-era rule, there are still attempts to block Title X funding. 
State Attorney General Letitia James filed an amicus brief in the case Ohio v. Becerra, fighting efforts to halt implementation of the new Title X rule put in place by the Department of Health and Human Services that will remove harmful restrictions introduced by the Trump administration. This will allow greater distribution of funds to many healthcare providers. 
According to James, "Title X funding is critical to the health and wellbeing of women across the nation and previous attempts to limit it were a direct attack on women's health care."
"Title X is a critical piece of our social safety net that can, and should, help ensure equitable access to essential health care" says Jacquelyn Marrero, a spokesperson for Planned Parenthood of Greater New York, "When the Title X gag rule went into effect, we knew it would immediately harm those who have always faced obstacles to care, including people in rural areas, immigrants, and Black, Latino, and Indigenous communities. These communities also faced the most harm from the COVID-19 pandemic. Title X is part of the solution."
James leads a coalition of attorney generals arguing that the plaintiff's proposal will directly affect patients' ability to receive crucial healthcare. 
The implementation of the rule will allow any providers who lost funding to receive it once again, which will in turn provide greater services to more patients.