Nonprofit coalition helping New Yorkers develop new skills for better jobs launches
SkillUp will be focused on helping people recover from COVID-19's financial impact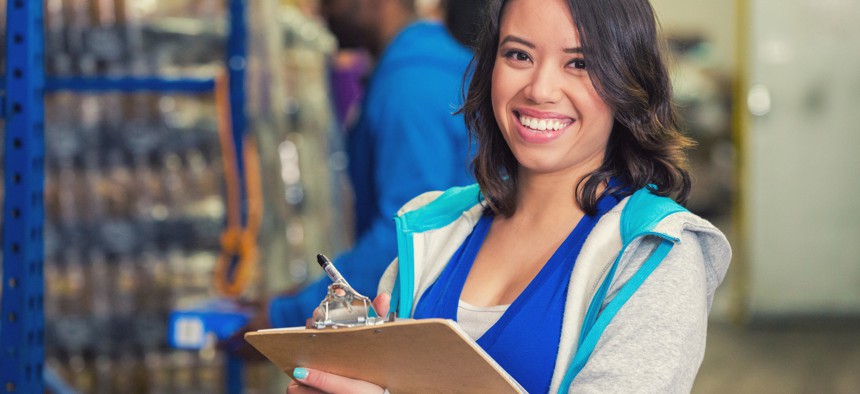 The SkillUp nonprofit coalition, which gives low-wage workers the opportunity to build new skills suited toward in-demand jobs with promising career paths, has launched in New York City with a goal of helping New Yorkers recover from COVID-19's economic downturn.
SkillUp, launched in July 2020, is made up of 60 partners with LevelUp New York City working with local employers, workforce organizations, local civic leaders and philanthropists to complement its existing efforts to help job seekers get re-trained and re-employed in growing careers. The New York City partnership will be SkillUp's 8th nationwide. 
"New York communities are hurting for skilled and enthusiastic employees, and displaced workers are often left without the proper direction to take advantage of these opportunities, especially in the age of COVID," Elissa Salas, vice president of partnerships and operations at SkillUp, said in a prepared statement. "With our localized LevelUp partnerships, we aim to give workers the opportunity to build new skills that are suited to in-demand jobs with promising career paths, rather than simply pushing them back into the jobs they left."
While the employment rate in the U.S. has dropped to 4.2%, the city's rate still remains higher at 6.6% as it has come down from its pandemic high of 16.2%. New York City also has regained less than 6 of every 10 jobs it lost since the pandemic began in early 2020. 
"What we hope for is a New York where all individuals have equal opportunity and access to living wages and in-demand jobs," said Desirée Jewell, spokesperson for SkillUp. "What we hope for is family stability, which leads to children having greater access to educational opportunities and future stability. What we hope for is to stem the pervading inter-generational poverty that has not only not improved since the War on Poverty 70 years ago, but has only gotten worse."
SkillUp users first take a short career assessment that will allow them to identify and discover new careers. They then watch short videos that show them what a typical day may look like, salary ranges and more. SkillUp then recommends training programs and helps connect the user to the program of their choice (which is typically called upskilling).
So far, SkillUp has 400 training programs and has supported 675,000 workers nationwide, with two-thirds being women and people who earn less than $45,000 per year.
"In the face of an unprecedented crisis, the SkillUp coalition stands for opportunity. We are providing individuals that typically would be left behind with potential pathways into better opportunities than they had before." says Salas.