Nonprofits
Transportation advocacy groups call on state legislature to pass street safety bills
A coalition of 14 organizations is pushing for the Crash Victim Rights and Safety Act.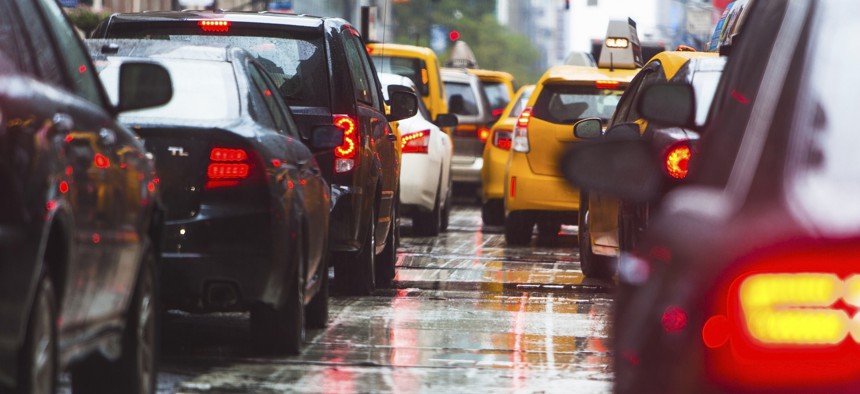 The Crash Victim Rights & Safety Act, a legislative package of 7 bills, is being relaunched and backed by a new coalition of 14 transportation advocacy groups from throughout New York State. The set of bills include "Sammy's Law" (S524 / A4655), which is named after 12-year-old Samuel Cohen Eckstein, who was fatally struck down by a motor vehicle in 2013. This law will allow for speed limits under 25 miles per hour. 
The relaunch of the set of bills comes after a very deadly year of crashes in New York City. In 2021, there were a reported 273 road fatalities, up from 243 fatalities the previous year. 
Last week, Mayor Adams announced he would be working to redesign intersections in New York City, honing in on ones where people have been fatally struck down by motor vehicles, and increasing traffic enforcement to ensure safer streets for pedestrians. This was in response to a teen being fatally struck by a school bus earlier this month.
Elected officials also announced that the Department of Transportation will be releasing an awareness campaign called "Stop, let them cross," urging drivers to follow traffic laws. 
While New York City's traffic fatalities increased in 2021, other parts of New York State are also seeing high rates of deaths due to crashes.
"Three New Yorkers die each day in crashes, and hundreds more are seriously injured. Crashes are the leading cause of injury-related death in the state," said Justin Booth, Executive Director of GObike Buffalo. "In Erie and Niagara Counties, on average, 64 people died each year from 2017-2021 in crashes that primarily occurred in low-income communities of color. According to the NYS DOH, annually, traffic crashes resulted in an average of $18.6 Million in hospitalization charges in Erie County." 
Advocacy groups plan to educate lawmakers on the importance of these bills throughout the legislative session with the hopes of getting the bills passed. 
"In the coming months, we will grow the coalition significantly to show lawmakers that this issue needs urgent attention. We will also be taking part in legislative briefings, lobby days, and ongoing campaigns through the press and social media. This is a grassroots, statewide effort and aims to ensure that no New Yorkers need to fear death or serious injury when crossing our streets," said Danny Harris, Executive Director of Transportation Alternatives.
Last year, only a few measures passed in the New York Senate, but none made it to the Assembly floor. However, advocacy groups are hopeful that the new launch will be successful.
"This year is different," said Amy Cohen, campaign lead and co-founder of Families for Safe Streets. "Our coalition is now statewide and much larger. We believe that this statewide presence will help us make the case that we need statewide solutions for traffic violence." 
Now that the coalition has returned stronger than before, advocates say they are hopeful for a safer New York.
"We envision a New York State where, no matter your age or ability, you can bike, walk, take the bus, or travel by other means around your community and access greenways, parks, trails, and other destinations without fearing for your life," said Robin Dropkin, Executive Director of Parks & Trails New York. "We envision flourishing downtowns and city streets across the state that are designed to prioritize lives, rather than high speeds for motor vehicles. We envision a New York State where not one more life is lost due to traffic violence."
"Our package of seven bills will make New York State's streets safe for everyone," Dropkin added. "The Crash Victim Rights and Safety Act will make New York a nationwide safe streets leader by redesigning our streets for safety and saving countless lives."