Cultural nonprofits
Lincoln Center's David Geffen Hall to re-open in October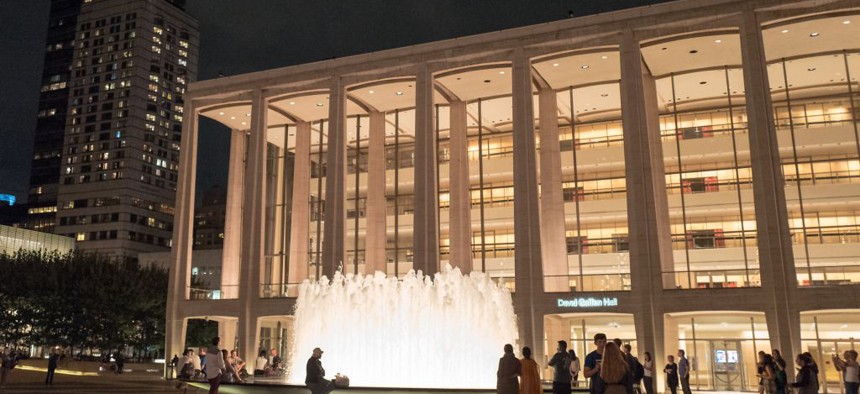 Lincoln Center's David Geffen Hall will re-open in October of 2022, completing a renovation of the venue almost two years ahead of schedule. 
A fundraising effort covered the $550 million cost of the renovated hall, which is home to the New York Philharmonic. The work included the addition of new public space for performance and community uses, while preserving the hall's original exterior. "The new David Geffen Hall will be a symbol that New York is back better than ever" said Lincoln Center Chairperson Katherine Farley during an announcement Wednesday of the renovated hall's expected reopening date.
Gov. Kathy Hochul was among several public officials on hand during the announcement, including Mayor Eric Adams, Manhattan Borough President Mark Levine and his predecessor, newly elected City Council member Gale Brewer. Hochul called the project an "extraordinary accomplishment," given the work was completed during the coronavirus pandemic. She credited the "the visionaries" in charge of the Philharmonic and Lincoln Center, as well as the renovation project's construction workers, for pressing on. 
Of the businesses working on the construction, 42% are owned by women and minorities and 52% are from underrepresented communities. The new hall is expected to generate $600 million in economic development and support 6,000 jobs. 
"I believe that the one major takeaway from this pandemic is that people miss that very human connection" Hochul said. "That isolation, that sense of being alone, it was paralyzing for so many people and this venue is going to be so open and welcoming and bring people close together in countless ways."