Nonprofit seeks to grow summer academic and social-emotional learning programs for youth
Horizons New York City expects to serve more children this year following COVID-19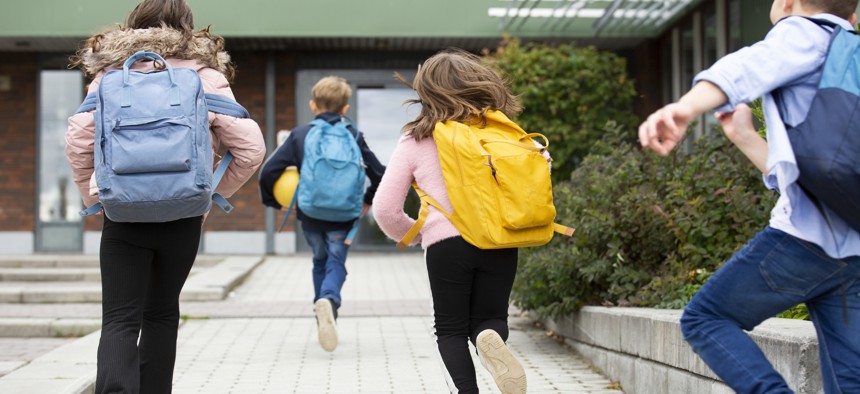 Horizons New York City is seeking new funders and school partnerships as demands for its academic and social-emotional learning summer programs following the coronavirus pandemic grow. The regional affiliate of Horizons National Network, will be serving an increased number of children than in previous years, from 330 last summer to 450 this year.
Horizons New York City (HNYC) started in 2020 and has provided summer programs for children from low-income backgrounds in grades kindergarten to eighth grade. The curricula include academic classes, swimming, visual and performance arts, and most recently, social-emotional learning. The programs are held on three noted private school campuses - St. David's School in Upper East Side Manhattan, Riverdale Country School in the Bronx, and Brooklyn's Greene Hill School. The nonprofit recently created a partnership with Explore Schools, a charter network in Brooklyn, and will add 120 more students thanks to the Bloomberg Summer Boost Grant funding.
Partnering with such schools supports HNYC's mission to reduce education inequity by exposing economically disadvantaged students to more privileged environments.
"It's an unusual model," says Aubrie Therrien, the Regional Director of HNYC. "We partner with an independent school, or an institution of higher education, or another charter school in a non-traditional learning environment. And we bring those kids on that campus and they experience resources that they might not have experienced during the school year."
The point, she explains, is by exposing students to these campuses, they will believe they deserve to be there and will have higher aspirations. The need to instill inspiration is more vital this year as studies show school children nationwide are below grade level because of the pandemic. According to the New York Times, students in New York are "dramatically" behind in reading and math.  HNYC aims to solve that with its summer programs
In addition to academic programs, and swimming and art classes this summer, HNYC will also focus on the emotional and social well-being of their students, which were negatively affected by the pandemic. It has hired social workers for each site to help with wellness check-ins and emotional wellbeing. 
"We saw that last year when we went back to a hybrid model last summer," Therrien says. "We saw instances of trauma, we saw suicide attempts, domestic abuse. We saw things we had never really seen before as a result of this pandemic."
Jane Williams, chair of HNYC's Board of Directors, said the nonprofit kept in touch with families throughout the school year, which helped parents find support in getting through the pandemic. 
HNYC's holistic approach to helping students recover from the pandemic led to its current expansion, and the demand will continue, according to Williams. There is a need for more space at college campuses or private school campuses, which can invest in their local communities and allow economically disadvantaged children access to their resources.
There is also a need for funders. Therrien says it is a chance for them to invest in the city and help fix the education inequities and make a difference in multiple students' lives.
"Now is the time for us to find new partners and come to the plate," Therrien says. "Strike when the iron is hot, and I think now is the perfect time for funders and school partners to become involved with Horizons."