Advocates condemn mayor's response to influx of asylum seekers
Activists say they worry migrants will receive inadequate services and basic necessities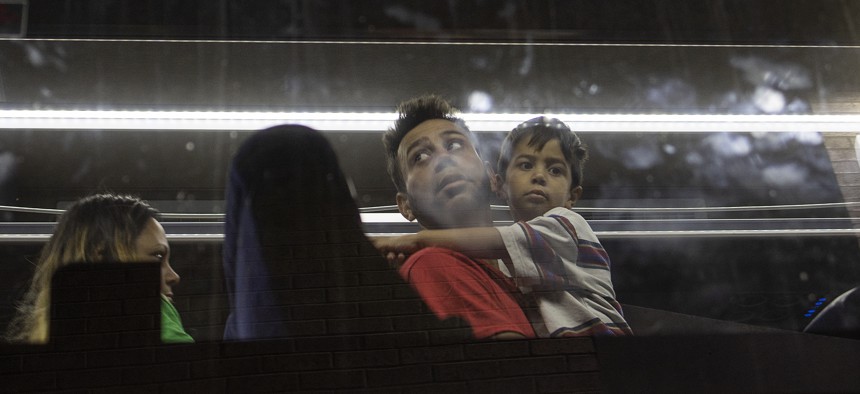 Advocates condemned New York City Mayor Eric Adams' plan to build tent shelters for the recent arrival of thousands of asylum-seekers, saying the city was taking a dangerous approach to helping a vulnerable population. 
"We condemn the alarming decision by Mayor Adams to house families and children in makeshift shelters or tents. New York City has an obligation to provide safe and decent shelter to families – the minimum standard of care cannot be up for debate," wrote Citizens' Committee for Children of New York, New Destiny Housing, and Enterprise Community Partners in a joint statement released on behalf of the Family Homelessness Coalition.
A tent shelter facility is to be built in Orchard beach, which also happens to be a flood zone, as reported first by City & State. Adams will be amping up police presence in the area as the city begins building the tent shelter. The plan, announced Thursday, is the city's latest response to the arrival of thousands of asylum-seekers, the majority of whom have been bussed to New York City from Texas in response to President Joe Biden's immigration policies. The migrants arriving in the city flooded the shelter system, forcing officials to take immediate action on how to best accommodate the arrivals. 
Advocates added they are concerned about the quality of life for migrants living in tent shelters. "There are several challenges surrounding this plan proposed by the mayor, especially the adequacy of these tents," Catherine Trapani, executive director Homeless Services United, told NYN Media. "For example, will the space be shared? Will there be sufficient privacy for individuals and beds? Will they just be offering cots or will real beds be provided? How long will people stay in these emergency tents?"
"We also worry about the challenges surrounding the logistics of these plans, especially in informing people of their rights and long term options assuming they have come to New York seeking refuge," Trapani said. "How will they learn about the right to shelter and options within the mainstream system? What happens if they apply at PATH to get out of the tents? Will they be redirected? Also, will children have access to local schools and does the City have a plan for enrollment? How will they transport children to schools? Will school coordinators be placed in these tent sites?"
Advocates also point out there is little to no transportation from Orchard Beach to the rest of the city, making it difficult for parents to take their children to school. Alternatives to building the tents, advocates said, include fixing the shelter to housing process and eliminating barriers to accessing and using housing assistance. 
"The City also needs to open up shelter capacity by expediting the housing voucher process and cutting red tape by eliminating the 90-day rule of shelter stay for CityFHEPs eligibility." said Trapani.