Nonprofits
CPC Celebrates 50th Anniversary of Open Door Senior Center
The facility founded in 1972 serves over 600 seniors on a daily basis.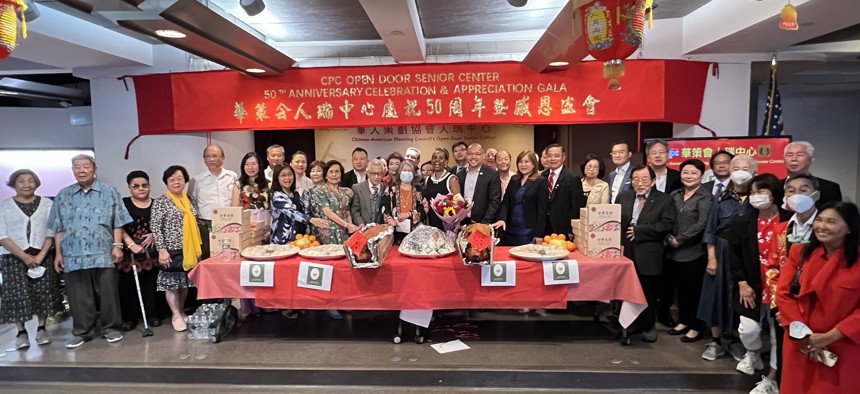 The Chinese-American Planning Council (CPC) , the nation's largest Asian American social services organization founded in 1965 that creates positive social change, celebrated the 50th anniversary of their Open Door Senior Center. Community members, elected officials, board members, and staff were in attendance, such as Rep. Nydia Velazquez, state Sen. Brian Kavanagh, Manhattan Borough President Mark Levine, New York City Council Member Gale Brewer, and Democratic 10th Congressional candidate Dan Goldman.
CPC Founder Virginia Kee, current President and CEO Wayne Ho and Associate Executive Director & Open Door Senior Center Director Po-Ling Ng addressed the community and honored the long history of services delivered and support of many.
"Open Door Senior Center is CPC's oldest and longest-running senior center which provides one-of-a-kind educational, recreational, and cultural activities to older adults in order to promote active and healthy lifestyles and help them thrive emotionally, mentally and physically," said Ho, also a member of New York Nonprofit Media's advisory board. "Today's celebration is a monumental occasion and a testament to our longstanding commitment to providing high-quality services to older adults."
The senior center first opened in 1972 to offer vital services, such as social assistance, meals, education, and recreation. 
"Our door will always be open to all older adults who wish to join our programs," said Director Po-Ling Ng.