How can nonprofits truly advance diversity and equity?
New York Nonprofit Media asked experts to weigh in on integrating diversity and equity in fundraising and management.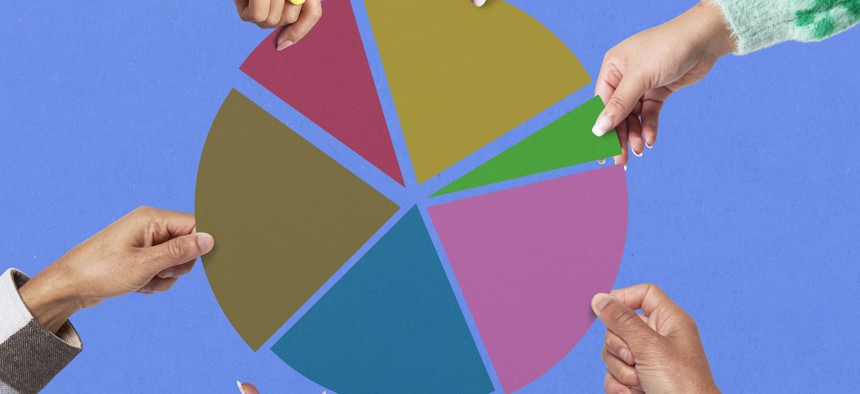 As nonprofits emerge from COVID-19 and now wade through the murky waters of a recession, discussions on diversity and equity can often end up on the backburner. However, experts say organizations can and should still work on integrating equity in all aspects of nonprofit management and fundraising, from diversifying donors to raising accountability within internal structures. 
As nonprofits work to diversify donor lists, specialists such as Erwin de Leon, chief diversity officer and lecturer of Nonprofit Management at the Columbia University School of Professional Studies, pointed to investment in outreach to communities of color – an often ignored, yet potentially lucrative source of funding. "There are actually very wealthy people of color but the problem is nonprofits are not reaching out appropriately," de Leon told New York Nonprofit Media. "Do we have enough fundraisers of color? Are we aware of cultural norms?"
While nonprofits often lack the necessary outreach tools that cater towards specific cultural biases, this often leads to alienating potential donors. De Leon emphasized the importance of diversifying fundraisers by equipping them with communication tools that help them engage with a wider audience, such as storytelling and using data analytics to better identify needs among the populations served. 
"I think that you can't do business nowadays if you don't acknowledge and optimize data, it's an expectation. But the expectation is warranted because it actually leads to optimizing resources, and holding oneself accountable," said de Leon. 
Sonali Jhurani, development director at Nonprofit New York, an organization that aids nonprofits through capacity building and advocacy to cultivate a unified and effective sector, echoed the importance of communication branding to better engage with a greater range of donors and volunteers, namely younger audiences: 
"I think the thing that we're witnessing now when it comes to nonprofits is not only the targeting in terms of identifying specific audiences, but I think as well it comes down to the actual messaging itself. It has to be clear, has to be concise, and it has to connect because at the end of the day, people are becoming much more passionate, and some of that and some of the social causes and or issues that they care about," said Jhurani. 
As nonprofit organizations face greater scrutiny in the wake of changing demographics and recent social equity movements, Jhurani added that such exposure demands greater proactivity from nonprofits – to develop new mediums that target diverse audiences. Communication tools such as social media will help nonprofits develop online presences that will help prime relationships with a younger generations of donors: 
"It's really clear that I think the younger generations are showing up with a lot of empathy for the world around them and they want to help make the world a better place. Then we also have social media which provides a lot of information online and more visibility for the work being done," said Jhurani. 
Jhurani also added to the importance of increasing engagement through rallies and volunteering opportunities, which will help promote a nonprofit's mission by getting young people involved in advocacy work. 
But while investing in outreach is beneficial, diversity and equity needs to permeate into the internal infrastructure of nonprofits, from addressing equity across various aspects of management to holding power structures more accountable. 
"In terms of management, diversity issues that nonprofits face are no different from what for profits face. Although nonprofits have been at the forefront of the needs for diversity and the larger issues around racial, social and economic justice, it doesn't mean that we're there yet. If you look at the numbers of who are in leadership positions in nonprofits – we need to raise equity in race and equity capital," said de Leon. 
By increasing the percentage of people of color in visible positions of power, Leon argues that this will ultimately lead to less burnout among nonprofit leaders of color, who often feel pressure to perform at higher standards than their white counterparts. 
"There are actually studies that show that these leaders are feeling burnout and it's no different in the nonprofit sector. In a way we (people of color) are held to a higher standard, and we should be doing a whole lot more," said de Leon.
Nonprofit New York CEO Meg Barnette emphasized addressing the intersectionality of equity and diversity issues within nonprofit management, which would help generate more impactful discussions.  
 "They (supporters and workforce) really see the intersectional nature of the problems and they see why things are connected. So we need to respond in intersectional ways by recognizing that," said Barnette. "We are learning about the totally pervasive impact of structural racism and sexism and are understanding more about how implicit bias shows up in the way we work together and the way we recruit people to come work for us and the way we think about our programs. How do we interrupt that and how do we think in new ways?" 
Barnette highlighted that doing so included addressing the interconnected nature of major race equity movements— holding nonprofits' accountable across multiple areas of business.
"A lot of organizations are focused on a single issue and more and more all of us are understanding that people don't live single issue lives," she said. "So how we think about that informs not just our outreach for support, but also the way we structure the work and the kinds of organizations we're partnering with." 
While there is no single method to increasing diversity and equity among nonprofits, experts urge that generationing discourses that help question racially systemic structures of race, gender and class are essential starting points towards enacting meaningful change. 
"This is an ongoing important challenge and we have to be accountable to making progress. But we also need to recognize the enormity of what we're trying to do. Another thing Nonprofit New York is very clear about is our articulation of our theory of change and our values. A theory of change that centers on equity, with a constant focus on how the work you do and the way you do it reflects a commitment to racial equity," said Barnette.