Nonprofits
New York City's largest public health nonprofit launches community resource network
WholeYouNYC partnered with 400 community organizations to offer over 870 healthcare programs and social services to New York's most vulnerable populations.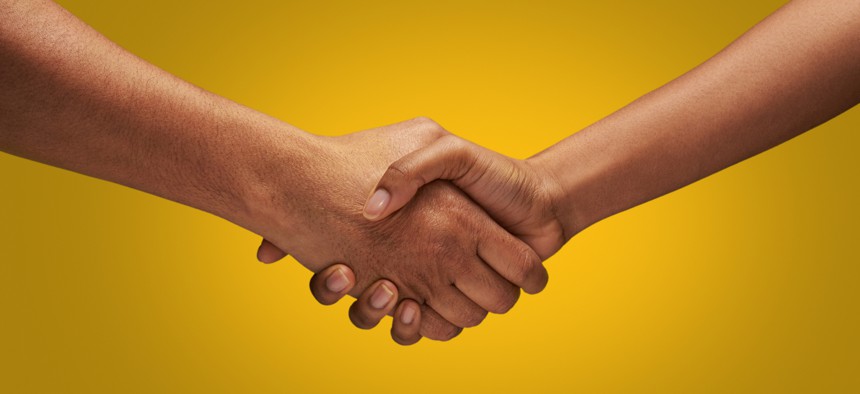 Public Health Solutions, New York City's largest public health nonprofit serving New York City, launched WholeYouNYC, a coordinated community resource network aimed at bridging the gap between healthcare and social services for low-income New Yorkers. 
Partnering with more than 400 community organizations across all five boroughs to offer over 870 programs – from food, housing, employment, health insurance, and sexual health services, WholeYouNYC's community resource network employs a holistic approach to tackle the biggest obstacles to healthcare access and health equity in New York City. 
Initially developed in 2018, the resource network connects low-income individuals with trained coordinators through an online form that enrolls them in social services best suited for their needs. Through WholeYouNYC's shared technology platform, Unite Us, referrals can be coordinated efficiently, saving both time and resources for vulnerable New Yorkers. In an effort to provide aid better tailored to PHS' diverse population, WholeYouNYC's coordinators are also equipped with diverse linguistic and culturally sensitive skills. 
Community partnerships offered by the network encompass a wide range of sectors. From referrals to health and housing, to organizations funded by PHS: namely in areas of food and nutrition, such as food pantries to large medical meal service delivery programs. 
"We are funded by a blended and braided funding model approach, which means that WholeYouNYC is supported by government, philanthropy, healthcare systems and managed-care organizations," said Zachariah Hennessey, executive vice president and chief strategy officer of Public Health Solutions. "We believe that that's important for its sustainability and for it to become a permanent part of the New York City public health infrastructure."
WholeYouNYC's vast scope of programs is reflective of PHS' holistic healthcare model— distinguishing the resource network from government programs such Medicaid or Medicare, which follow strict eligibility requirements. 
"There is tremendous potential for healthcare savings and particularly around the state's plans for Medicaid," Hennessy told New York Nonprofit Media. " We want to be sure that what we build can support innovation and Medicaid, but it's not limited to that purpose, because there are uninsured folks. There are people who are still economically vulnerable and we're committed to ensuring that whether or not you get a meal, housing, or a legal service does not depend on who your provider is or which plan you belong to."
Through WholeYouNYC's broad referral system, PHS estimates that the program has saved nearly $2.8 million in healthcare savings annually. Hennessey attributes these savings to the network's robust referral process and data, which allows nonprofits and community organizations to better triage and address patients' unmet needs as they search for services. In doing so, the network helps fill critical gaps in services in health plans in addition to addressing gaps in eligibility to healthcare providers, helping network providers better mobilize and advocate for resources. PHS said it hopes that the success of this model will be replicated and funded at large by New York state.  
As the city's social services remained stretched thin due to the migrant crisis, resources like WholeYouNYC are critical sources of aid to low-income individuals, who often find themselves bogged down with system inefficiencies that prevent them from receiving the care they urgently need. 
"Public Health Solutions' vision is health equity in New York City. One of the most fundamental challenges in achieving health equity is creating equitable access that is trustworthy and reliable for the diverse communities that constitute the city," Hennessey said. "Creating a city wide community resource network is a way for us to bring together the most valuable nonprofit assets available to support individuals and their families and create trustworthy and reliable pathways between and among them."