Nonprofits throw support behind Hochul's latest pick for chief judge
The governor's second nominee has received a much warmer reception after her failed bid for Hector LaSalle.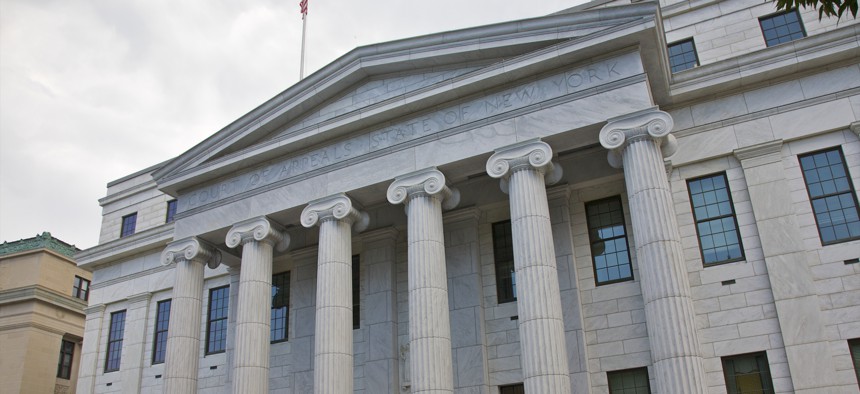 Nonprofits have weighed in on Gov. Kathy Hochul's nomination of Rowan Wilson for chief judge of the New York State Court of Appeals, throwing their support behind the decision. Center for Community Alternatives, New Hour for Women and Children – Long Island, Jews for Racial & Economic Justice were among organizations offering their approval of the nomination. Wilson also has found support from the New York Working Families Party state Attorney General Letitia James, Sens. Brad Hoylman-Sigal and Andrew Gounardes and Senate Deputy Majority Leader Michael Gianaris.
The support, so far, marks a reversal for the reception Hochul got after her failed nomination of Hector LaSalle for chief judge earlier this year. LaSalle was rejected by the state Senate Judiciary Committee in a vote of 10 to 9. Democrats and advocates alike criticized LaSalle, saying that he was too conservative and for his anti-union and anti-abortion rulings. 
"We celebrate the nomination of Hon. Rowan D. Wilson for Chief Judge of New York's highest court. Since last summer, we have called for a nominee who has demonstrated a commitment to safeguarding the rights of New Yorkers and protecting the most vulnerable," said Peter Martin, director of judicial accountability at Center for Community Alternatives, in a prepared statement. 
Martin noted that Wilson's work as an associate Judge on the Court of Appeals for the last six years distinguished him "as a tireless champion of marginalized people."
"Judge Wilson's opinions – which include more than 100 dissents and concurrences in which Judge Wilson wrote separately from the majority opinion – have articulated, defended, and expanded the rights of workers, wrongfully convicted people, workplace injury victims, and victims of gun violence," Wilson said.
Center for Community Alternatives, with the support of 160 nonprofit advocacy groups, championed the campaign #TheCourtNYDeserves in October of last year and wrote a letter to Hochul outlining the characteristics of what they believed makes a qualified judge for New York. One of the criterias was to ensure that the next chief judge not be a former prosecutor. Other criterias called for the qualified candidate to protect the most vulnerable and bring much-needed diversity to the courtroom.
"New York State deserves a court that will defend reproductive rights, guarantee free and fair elections, and protect the rights of all Black and brown New Yorkers," said Serena Liguori, executive director of New Hour for Women and Children – Long Island in a prepared statement. 
In addition to Wilson, Hochul is considering Caitlin Halligan for associate judge.