Advocates push for Asian American history to be taught in school
The newly created REACH Coaltion supports state legislation that would require the curriculum across the state.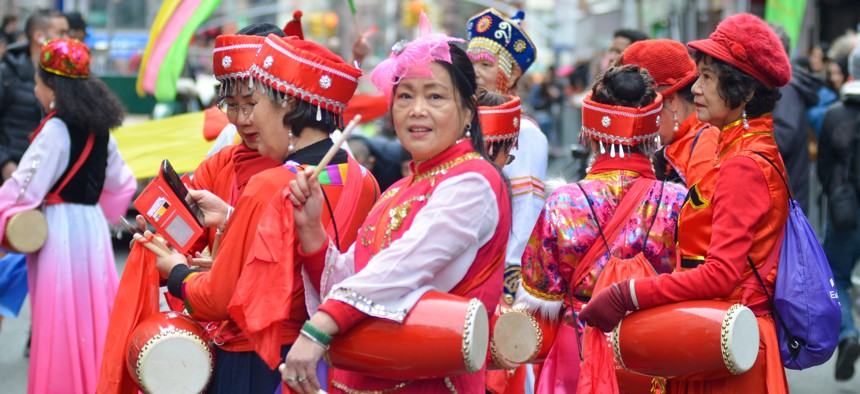 A new coalition called the REACH Coalition (Representing and Empowering AANHPI Community History), is advocating for Asian American history to be taught in public schools across New York state. Bill S 5963, sponsored by state Sen. John Liu, will require the board of regents to integrate AANHPI history into the history curriculum. 
"People want to see themselves in history, they want to see themselves in the classroom. When we don't see ourselves in our history books, when we don't see ourselves in the classroom, it hinders identity development. And so we believe that by integrating AANHPI history into social studies curriculum this will positively impact identity development, not only for an  AANHPI students, but also for everyone, not just an AANHPI students." said Kulsoom Tapal, education policy coordinator for Coalition for Asian American Children and Families. 
The coalition is made up of 140 individuals and over 50 organizations. Asian Americans, Native Hawaiians, and Pacific Islanders together make up the fastest growing population in the United States, and in 2023, will make up at least 10% of the New York State population. The coalition hopes the curriculum will discuss the contributions made by AANHPI people in history and the events that have harmed and helped the potential of the AANHPI community. 
In 2022 the New York City Council passed a bill that requires high schools to provide instruction in Asian American history and civic impact. More specifically, the bill states that U.S. history instruction should include an Asian American and Pacific Islander K-12 curriculum and is expected to reach over 1,800 schools. However, it is not required in all of New York State schools. 
New York City has experienced the most anti-Asian hate crimes than any other city. Advocates say AANHPI history being taught in schools increases a sense of belonging and improves mental health, while also curbing any stereotypes and biases. 
Currently, the bill has only recently been introduced. 
"It (the bill) will also help with preventing stereotypes and misunderstandings and biases from being perpetuated. Often, if students don't interact with an AANHPI students, they may only absorb what they see on social media or just in general media, and that's not always positive," Tapal explained. "A lot of media is laced in stereotypes itself and so learning real history, learning about real people, is a really effective way in preventing these stereotypes."
"If it goes unchecked, it can perpetuate bullying," Tapal added. "It can lead into growing anti-Asian violence, which we are in a time unfortunately, where we're seeing a resurgence of anti Asian violence."