Opinion
Opinion: Transgender wellness equity fund needed to create meaningful economic opportunities
If approved, pending legislation would create funding to address inequities that have led to unemployment and poverty for the state's transgender community.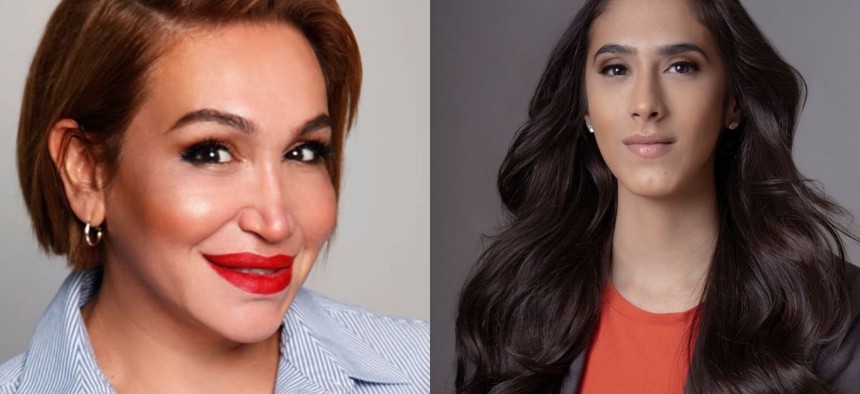 New York is home to one of the nations largest transgender populations. The history of transgender people in the Empire State is rich. Legendary figures like Sylvia Rivera and Marsha P. Johnson led the infamous rebellion that sparked the nation's queer rights movement - right here in New York. Transgender pioneers like Lorena Borjas showed us the power of grassroots organizing, creating one of the most autonomous transgender communities in Jackson Heights, Queens. Yet, despite our resilience and contributions to LGBTQ civil rights – transphobia continues to perpetuate disproportionate levels of housing insecurity, unemployment and poverty for trans New Yorkers. Even as New York continues to make LGBTQ civil rights a state priority – gender expansive people continue to lack meaningful economic opportunity. Almost 53 years after the Stonewall Riots, transgender New Yorkers are still fighting. Now, we are calling on our elected leaders to redress decades of inequality by creating a statewide Transgender Wellness and Equity fund.
The struggle to achieve equity for the transgender community in New York has been long and painful. Conveniently omitted from our states' history are difficult moments like the deliberate decision not to include protections for transgender people in early anti-discrimination legislation. Seventeen years later, New York finally added gender identity and expression to the states' human rights law, but only a year after that, a global pandemic created a devastating economic crisis that disproportionately harmed working class, Black, brown, immigrant, and LGBTQ New Yorkers.
Unfortunately, traditional methods of funding for the LGBTQ community, continue to render the T invisible, hardly ever trickling down towards gender expansive New Yorkers or the organizations that primarily serve us. In fact, Funders for LGBTQ Issues reports that for every $100 awarded to LGBTQ causes, only $0.04 goes towards the transgender community. All while the most recent survey conducted by the National Center for Transgender Equality, reported that 18% of transgender New Yorkers were unemployed and 37% were living in poverty. A statewide wellness and equity fund is about addressing these inequities head on, it's about shifting our culture and finally dedicating funding for the needs of gender expansive New Yorkers. 
As our country witnesses a well-coordinated and highly funded effort to do away with bodily autonomy and the right to privacy all together, now is the time to invest in the transgender community. Over 300 anti-LGBTQ bills have been introduced in state houses across the country - including over 100 which specifically target transgender people. We have to clearly see the intersectionality of this moment. From access to a safe abortion to access to gender affirming care - all of it is under attack by the same group of individuals who share the same agenda. 
It is not enough to make New York a refuge state for transgender youth and their families without providing additonal resources for those who have been here and for those who will make their way here. We need a bold investment that will demonstrate our commitment to improving the lives of trans people in New York. We need less branded graphics for Trans Day of Visibility or Remembrance, and more allies in the legislature who will demonstrate real solidarity with our community.
It is time we build on the success of the Gender Expression Non Discrimination Act, by advancing economic justice and equity for transgender, non-binary and intersex New Yorkers. Thankfully, Senator Hoylman and Assembly Member Cruz have displayed political courage by introducing the Lorena Borjas Transgender and Non Binary Wellness and Equity Fund Act (A.9418/S.8884). If signed into law, the Equity Fund will build on a hard fought $1 million dollars that was appropriated in the FY23 state budget - enshrining a strategic investment in New York's gender expansive communities, by providing targeted funding geared towards cultural competency training, capacity building, gender affirming care, mental health services, job training, and more importantly, investing in trans-serving organizations. 
Elisa Crespo is the Executive Director of the NEW Pride Agenda and Cecilia Gentili is principal consultant and founder of Trans Equity Consulting.