Nonprofits
PASSPort Public sheds light on procurement
Here's a look at how the city has made this important step towards transparency and accountability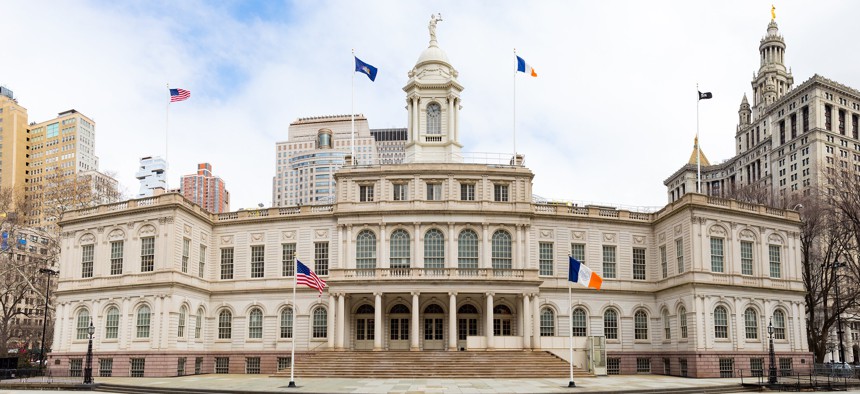 When New York City recently announced the launch of PASSPort Public, Mayor Adams said that it would help improve procurement since "sunlight is the best disinfectant." PASSPort Public is an important step towards transparency and accountability. Until now, the only publicly available information on city contracts has come from Checkbook NYC, which is largely a record of the past since it only includes contracts that have been registered. PASSPort Public includes information on unregistered contracts, making it a better window into what is actually happening right now. 
Here are the highlights of what the data in PASSPort Public show as of Friday, June 24, 2022:
Here is the underlying analysis for anyone interested in checking, extending, or improving it.
PASSPort Public shines some welcome sunlight on the procurement process but a few important things are missing. "In Progress" is a catch-all status which includes almost 90% of the unregistered contracts. While some of these may be truly "In Progress," for the vast majority "Not Started" might be more accurate. It would be helpful to split out these two categories and to show the last date on which something – anything – has been done with respect to the contract from a procurement standpoint. It would also be helpful to have the registration date available within PASSPort Public rather than requiring would-be analysts to look it up from CheckBook NYC.
The release of PASSPort Public continues to suggest the city is serious about procurement reform. The upcoming start of the new fiscal year will provide an opportunity for the city to prove it. It would be the height of irony if the city expects its nonprofit partners to begin work under new FY23 contracts while any of their FY22 contracts remain unregistered and unpaid. I hope and expect to see a big push over the next few weeks to work through the remaining FY2022 backlog. PASSPort Public will provide the data to find out if that happens. Stay tuned.